Moves by Apple hint at health related functions for the Apple iWatch
11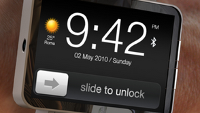 With the hiring of two medical wearables specialists, Apple has ignited speculation that the upcoming Apple iWatch will include some health related features. Hiring former Sano Intelligence employee Nancy Dougherty adds another hardware engineer for the iWatch team. Dougherty developed a patch which is made up of micro-needes, and can be used to track glucose and potassium levels. Letting diabetics test their blood sugar painlessly with the iWatch would be a major breakthrough for Apple, although that would seem to be quite a longshot to be included in the initial version of the timepiece. A feature like that would require FDA testing and approval.
Apple also has hired Ravi Narasimhan, who was VP of R&D for Vital Connects.That company developed a disposable health monitor that can be used for three days monitoring a person's ECG, temperature, and movement. After three days, you simply toss the monitor. It doesn't take a Mensa member to figure out how Apple can use capabilities like that for the iWatch. The disposable monitor could end up being sold at Verizon this year using Big Red's mHealth brand.
Americans familiar and comfortable with technology are getting older, and as they age, using the same technology they grew up with to monitor their health seems like a sure thing business wise. That means we could see many health related sensors for the Apple iPhone, Apple iPad and the Apple iWatch.
Speaking of the timepiece, Apple has been rumored to be
running into problems manufacturing the product
, which is still expected to launch some time in the second half of this year.
source:
9to5Mac
via
SlashGear