Analyst claims Symbian is still the top OS, refutes Canalys report
12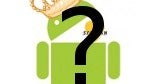 A recent Canalys report announced the end of a long Symbian rulein the mobile OS world, but an analyst took a deeper look at thenumbers and refuted the company's statistics. The problem with them?Android activations. Analyst Tomi Ahonen didn't question Nokia's figuresdespite some information over at the Finns that their convergeddevice sales stood at 28.3 million, but rather puts Google's numbersunder scrutiny.
Based on daily activation rates,diligently reported by Google folks, Ahonen claims that Canalys'estimate is far fetched. The reason for this lies in daily Androidactivations, which have reached 300,000 units a day in Decemberaccording to Andy Rubin's tweet on December 9, 2010. To reach the 33.3 millionsales figure that Canalys came up with, Android activations must havebeen at 600,000 a day, which is very unlikely.
Ahonen doesn't mention anything aboutthe fact that Canalys included the OMSand Tapas platforms (Android-based platforms produced in China), as well as the fact that Googleactivations include not only smartphonesbut other devices like tablets. These facts cast some doubt over theestimates by Canalys, but it should be very soon when other companieslike IDC come up with their statistics to prove which side is right.
source: Communities Dominate Brands blog
Thanks,Eugen!