Analyst Ming Chi-Kuo reports "lackluster" first-weekend sales for the iPhone SE
26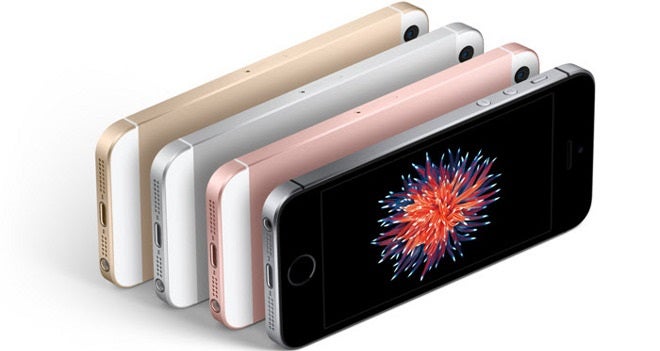 Gunning for a new iPhone SE? No? You are not alone. Apple is tight-lipped about the 4-incher's first-weekend sales, but according to multiple sources, the situation is colored in more of a gray rather than rose-gold. First to give an insider view is the eponymous Ming-Chi Kuo at KGI Securities, who notes that demand for the new Apple handset is "considerably below previous launches".
He's also skeptical about a recent CNBC report which claimed that iPhone orders in China have surpassed 3.4 million. He believes that short delivery times for iPhone SE preorders indicate an unprecedented low demand for the device, which he said is "a smaller-size smartphone that offers no significant upgrades to form factor or hardware specs".
Analysts by Localytics back Kuo's conclusions, describing iPhone SE sales as "lackluster." Citing proprietary research, they claims that the phone "grabbed only 0.1% of the iPhone market" during its first weekend of sales, ranking below the iPhone 5s and all iPhone 6 models.
There isn't much room on the market for a 4-inch handset in 2016.
Mobile industry insiders insist it was high time for Apple to introduce a new entry-level iPhone to succeed the four-year old iPhone 5s. However, they believe that the iPhone SE's 'recycled' 2012-era design is provoking hesitation among buyers and upgraders who are looking for something new on the outside, and not just on the inside. This is sentiment shared by
PhoneArena readers
and
high-profile executives
as well. Moreover, many Apple fans are holding off their purchases in anticipation of the probable iPhone 7's announcement in September.
Looking from a wider perspective, Kuo estimates that iPhone shipments won't reach above 200 million units in 2016, which means the iPhone SE will make less of an impact on the Apple's sales than the company hoped for. Considering the market response following the release of iPhone 6s, 6s Plus and SE, Kuo and KGI Securities are "skeptical" about Apple's projected growth for 2016. Still, the iPhone SE makes for a good product tailored towards developing markets like India, Brazil, and China. Apple actually held on to manufacturing the iPhone 4s because it was in demand in India, and might believe that the iPhone SE will spark the same interest.
Additionally, researchers from Mixpanel claimed that
nearly one third of active iPhone users are holding onto their 4-inch models
and possibly expect an upgrade. And with the unit itself costing Apple a
measly $160 per phone to build
, it's safe to say that Cupertino has devised a well-thought strategy for the iPhone SE. It knows it's a niche device, despite having all of the iPhone 6s' hardware might. It's aware a 4-inch phone can't sell as well as the big boys, even if it had an all-new design (with all the R&D expenses added) so it minimized risk in order to deliver a powerful, affordable iPhone. We believe Apple knows full well what it's doing, so we'd rather take these gloomy sales reports with a grain of salt.
via
TechTimes