Nearly one third of iPhone users still rock 4-inch handsets, anticipating an upgrade
21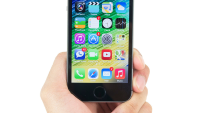 Come March 15, Apple will likely announce what will certainly be the biggest-name smartphone with the smallest screen size in 2016. Many wonder whether releasing the alleged 4-inch iPhone 5se makes business sense, or represents a mere nostalgic throwback. The researchers at Mixpanel offer another perspective at the matter – an encouraging one, in fact. According to their intel, approximately 32.22% of active iPhone users are rocking one of the three 4-inch models still in circulation - the 5, 5c, and 5s. The breakdown says the iPhone 5s represents 19.03% of all iPhones in use, while the iPhone 5 and 5c follow through with 7.53% and 5.66%, respectively.
That's nearly one third of the iPhone user base, and we're not merely talking about a bunch of small screen-loving individuals, but also a significant amount of customers who are eager to upgrade to newer hardware, but didn't end up getting the iPhone 6 or 6s because they didn't want to compromise screen size. We suspect the iPhone 5se (or however it ends up called) will be a no-brainer of an upgrade for these patient folks. We also assume that Apple executives are well aware of the sheer number of people with 4-inch iPhones out there, which makes the iPhone 5se's release seem like a calculated, deliberate move. Typical Apple!
For those who like numbers, Mixpanel's breakdown is available below. Click to zoom in.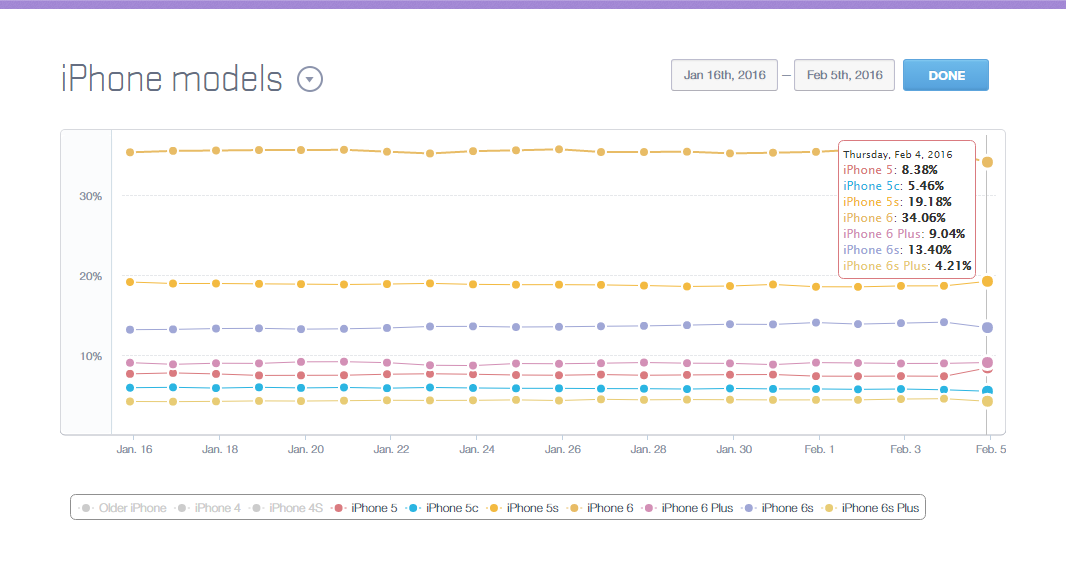 In the loop:
source:
Mixpanel