Analyst: Apple should bundle subscriptions to Apple Music and iCloud with the $1,000 iPhone 8
16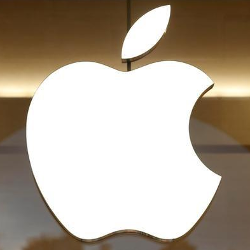 There has been a lot of muttering under the breathes of many potential buyers of the tenth anniversary iPhone model whenever the potential price range of the device is mentioned. The latest rumored price range has the
Apple iPhone 8
, as the phone is currently known as, priced from $1,000 to as high as $1,400. And while Samsung almost hit the four digit price mark with the recently unveiled
Samsung Galaxy Note 8
priced at $929.99, at least one analyst thinks that Apple will have to resort to offering a services bundle to get consumers to pony up $1,000 or more for the tenth anniversary iPhone.
Analyst Mark Moskowitz, who follows Apple for British banking and securities firm Barclays, discovered that at a price of $800, 36% of those surveyed say that they intend to purchase the
iPhone 8
. But when the cost of the device rises to the expected $1,000 starting price, the percentage of consumers that say they intend to buy the model drops to 18%. So Moskowitz says that to overcome this high-price sticker shock, Apple should throw in a one-year subscription to Apple Music and one-year iCloud storage in the amount of 200GB. While the 12 months of Apple Music retails for $120, it really costs Apple just $43. The 200GB 1-year iCloud subscription retails for $36, but costs Apple only $7.
The Barclays number cruncher says that including the free subscriptions with the purchase of an iPhone 8 could raise the number of units sold next year by a rather substantial 60%. Markowitz currently expects Apple to sell 40 million iPhone 8 handsets in 2018. With the included subscriptions bundled, the analyst sees that number rising to 64 million units.
The Apple iPhone 8 is expected to be the first iPhone model to be equipped with an OLED panel and an
edge
-to-edge display. It is also believed to include a 3D-face recognition scanner in lieu of the Touch ID fingerprint reader. An "L" shaped battery is said to give the iPhone 8 the best battery life ever found on an iPhone.
Wireless charging
will be an option that will cost extra, and users will be able to tap the screen to wake the phone. The iPhone 8 is
rumored to be available in 64GB, 256GB and 512GB storage capacities
. If true, it would explain why Apple is ready to charge $1,400 for the top-of-the-line iPhone 8 model.
"Considering consumers' sensitivity to the price gap, we explore how Apple could offer purchasers of iPhone 8 a free subscription bundle of 1-year of Apple Music and 1-year of 200GB iCloud storage. Such a move could make a $1,000+ iPhone 8 seem more within reach, with the $156 in services serving as a quasi-discount or rebate."-Mark Moskowitz, analyst, Barclays
The Apple iPhone 8, along with the
Apple iPhone 7s
and
Apple iPhone 7s Plus
, will be
unveiled on September 12th
with a rumored September 22nd launch date for all three phones.
source:
CNBC