Analyze that: iPhone 7 assembler says demand is actually beating forecasts
23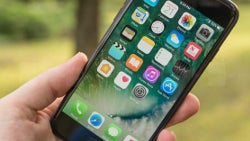 It wasn't long after the
iPhone 7
and
iPhone 7 Plus
went up for sale that analysts started spelling a decline in year-over-year sales and overall growth for Apple. Well-known KGI Securities' analyst Ming Chi-Kuo was generous enough to
raise his forecast
from 65 million shipments to 75 million shipments in 2016, assuming that the
exploding
Galaxy Note 7
ordeal would steer more customers towards Apple's flagship. And market research firm GfK came to the conclusion that the new iPhones' sales were
down 25% on the opening weekend
(when compared to last year's
6s
and
6s Plus
).
Of course, Apple doesn't release official figures for the opening weekend — it just does its quarterly sales reports. However, chairman of Pegatron — one of the manufacturers responsible for iPhone assemblies — Tzu-hsien Tung has recently spoken to business media Nikkei and said that the iPhone 7 is doing pretty well – better than Apple expected, in fact.
While he didn't give away any official numbers, Mr. Tung said he is "cautiously optimistic" about demand for the new iPhones, hinting that it may be exceeding Apple's initial forecasts. According to him, the customers don't care about the lack of an innovative design as much as analysts think they do. He also went on to say that he doesn't believe that the Galaxy Note 7 fiasco had an effect on interest towards iPhones — Mr. Tung believes that the Galaxy S7 is the main competitor for Apple's smartphones, not the super-charged Note series. In an off-beat comment, he also mentioned that he himself enjoys using Samsung's S Pen-toting phablets.
According to reports, Apple's initial 2016 sales expectations for the iPhone 7 and 7 Plus were 100 million units. If demand is truly higher than expected, then it seems the lack of a headphone jack is barely an issue that's going to hold the phone back.
source:
Nikkei
via
Ubergizmo