An S Pen for the Galaxy S8? How would you feel about that?
44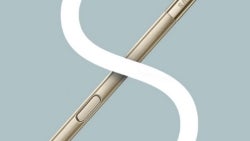 A couple of days ago, we heard the curious rumor that
Samsung may add S Pen support for its flagship Galaxy S line
with the introduction of the
Galaxy S8
,
S8 edge
, and a
rumored S8 Plus
. Now, the reason the proprietary stylus works on Note phones but doesn't work on Galaxy S devices right now is due to the technology used — the Note phablets have a special Wacom digitizer underneath the display, which is separate from the touch digitizer. This allows the phone to distinguish from stylus touches and finger taps and do all that cool stuff like palm rejection, floating cursors, and so on.
Obviously, if we get a Wacom digitizer in the "regular" Galaxy S models, it would be awesome, but we're not sure if Samsung would be willing to spend the extra production money on an arguably niche feature. The rumors claim that the S Pen for the Galaxy S8 would not be housed inside the phone, but would be a "separate accessory". Whether this means it'll have to be bought separately as well is still unknown.
Also, some rumors say that only the alleged 6-inch Galaxy S8 Plus would support the S Pen, and that does make some sense. But for this poll, we wanted to see how many of you would like to use the Samsung stylus on a regular, "small", Galaxy S8 smartphone. Any takers?