América Móvil: Might SoftBank and Sprint face a competing suitor for T-Mobile?
7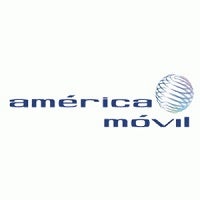 Carlos Slim is one of the richest men in the world and lives just south of the US border. He also happens to head one of the largest mobile carriers in the world, América Móvil.
Founded in 2000, and now with nearly 270 million subscribers, América Móvil has only Vodafone, two Chinese carriers, and Airtel (based in India) to look up to in terms of the size of its customer base. All told, América Móvil has operations throughout the western hemisphere, including a successful prepaid business in the United States via Tracfone, Straight Talk, NET10 Wireless, and other brands.
Mr. Slim is said to have raise quite a war chest of cash through the sales of various assets, some at the expense of the carrier's own market share in Mexico due to regulations. It is thought that there will be in excess of $15 billion cash on-hand following those sales, not including other resources at the company's disposal.
Despite having millions of prepaid customers in the US, the revenue per subscriber is much lower than the other established carriers in the market. Making a move to buy T-Mobile USA would change that situation dramatically, and it potentially would not face anywhere near the resistance an attempted buyout by SoftBank would meet.
That does not automatically translate to success though. Despite having a lower revenue per subscriber, Tracfone (along with all its associated brands), is by far the largest prepaid operator in the US. It also manages this with fewer than 500 employees, and no network to call its own, it is an MVNO reselling AT&T, Verizon, Sprint, and T-Mobile.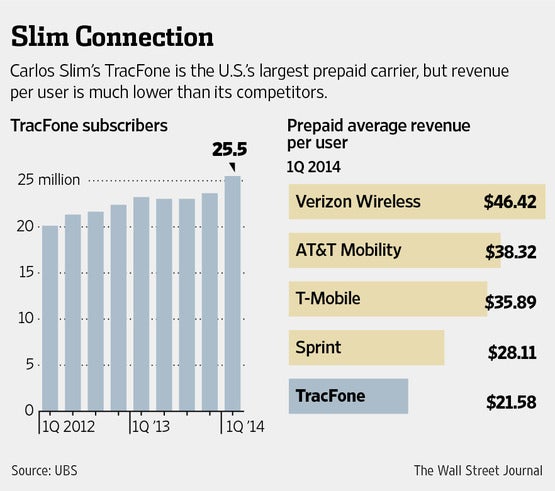 So, while Tracfone is not bringing in as much revenue, its expenses are a fraction of the established carriers, albeit, accompanied by smaller profit margins too. If Carlos Slim were to pursue such an undertaking as buying T-Mobile, the model changes completely. That said, Carlos Slim and América Móvil would have much better control over its destiny.
Another possible wrinkle in such an idea is Slim's relationship with AT&T, as well as its CEO, Randall Stephenson. The worked together closely over the years, and the companies have invested in other at one point or another.
Compared to
regulators that have been scoffing
at a Sprint/T-Mobile deal though, these "wrinkles" are not insurmountable at all. It is not fully known to what extent
SoftBank has all the pieces
in place to make a move on T-Mobile, but América Móvil should not be ruled out.
Regulators could potentially be a lot more at ease with such a situation. First, it maintains four major carriers in the United States, a reason why the
AT&T acquisition of T-Mobile was canned
. Second, it could heat up competition even more given Carlos Slim's record with operations and building one of the largest mobile communications companies in the world in a very short period of time.
source:
The Wall Street Journal