Ampere app tells you the juicing quality from one phone charger or cable to the next
7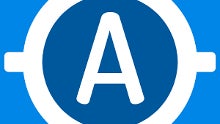 With the advent of fast charging technologies from almost all major manufacturers, and from chip makers themselves, the
quality of the bundled cell phone chargers
and cables is starting to become more and more important. Oppo's
VOOC
rapid charging tech, for instance, bundles a juicer with the breathtaking 5A output, which would probably make other models emit smoke from their motherboards.
How do we rate the quality of cables and chargers from one unit to the next even if they have the same output rating, though? Most of us aren't homegrown electrical engineers with off-the-shelf equipment, after all.
Sony, for instance, sometimes bundles eco-friendly 0.8A chargers with its phones, which top up slowly but surely, while Samsung and some others offer 2A, and even beyond rapid chargers.
Enter Ampere - a new app that takes advantage of Android 5.0 Lollipop's built-in
Project Volta
APIs to tell you the exact difference in charging quality between two wall chargers and/or cables. The app will even out the current oscillations, and show you the real average throughput of the charger/cable combo you are using at the moment in a few seconds.
This way you can test if that third party charger, or the one you borrowed from a friend, can really do the deed properly, and stick with the one that charges your phone best.
Needless to say, you have to have Lollipop on your handset, and the app is reported to have issues with a few phone models, like the HTC One line, or some
LG G3
versions, so check the developers description before you plug your phone in, and wait for Ampere to return the benchmark current.
| | |
| --- | --- |
| Developer: Braintrapp | Download: Android |
| Category: Utilities | Price: Free |