American Airlines gets FAA approval to replace charts and manuals with the Apple iPad
8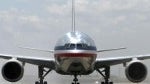 The next time Alec Baldwin is on a long flight on American Airlines and starts jonesing for some Words With Friends game play, he could walk into the cockpit and see if any of the flight crew will lend him an
Apple iPad
to use. While a passenger like Mr. Baldwin, no matter how rich and famous he is, cannot turn on his mobile device during the flight for fear of interfering with the plan's avionics, the FAA has just ruled that
American Airlines can replace the flight manuals and navigational charts on flights with the Apple iPad
.
The manuals and charts being replaced are what you normally see pilots carrying around in their satchel. Replacing them with the Apple iPad would amount to such a large difference in weight that American Airlines will save $1.2 million a year in jet fuel costs. American is the only airline that has approval to make the switch and the iPad is the only tablet
allowed to be used inside the cockpit during a flight
.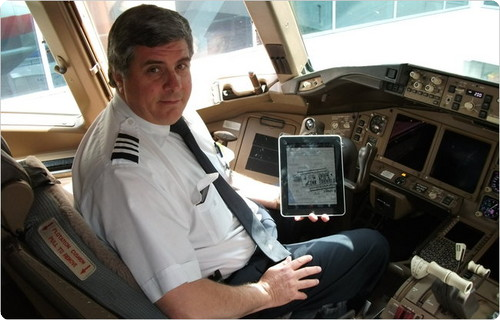 The FAA is allowing the Apple iPad to replace paper charts and manuals on American Airlines
The program started last year when
American Airlines
and
UAL
were to test out the program to replace the bulky manuals with the sleek tablet. The test was later expanded on American to
cover all aspects of a commercial flight
. The iPads are loaded with a special app approved by the FAA called the iPad electronic flight bag which replaces all of the flight charts and manuals usually used by pilots for navigation and other important functions.
The program will start on American Airlines' fleet of 777 aircraft and will roll out to the rest of the airline's fleet by the end of the year. By next year, American Airlines hopes to have stopped the paper revisions of navigational charts and flight manuals.
"With this approval from the FAA, we will be able to use iPad to fully realize the benefits of our Electronic Flight Bag program, including improving the work environment for our pilots, reducing our dependency on paper products and increasing fuel efficiency on our planes."-Captain John Hale, American Airlines vice president
source:
electronista