Amazon wants Apple's law suit over App Store name to be dismissed
15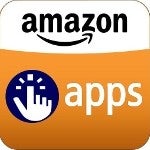 Claiming that the term "App Store" has become
a generic title
, lawyers for Amazon are asking a judge to toss Apple's lawsuit against the online retailer for calling its applications store the Amazon Appstore. Amazon attorneys noted in a filing that even Apple's last two CEOs (the late Steve Jobs and Tim Cook) had used the app store phrase generically when talking about what was then called the Android Market. Apple holds a trademark on the App Store name and originally filed the suit in March 2011.
"Apple presumably does not contend that its past and current CEOs made false statements regarding to those other app stores to thousands of investors in earnings calls. To the contrary, the use of the term 'app store' to refer to stores selling apps is commonplace in the industry."-Amazon
Amazon launched its store last year as the "Amazon Appstore for Android," but shortened the title with the release of its popular
Amazon Kindle Fire
tablet. Whleeeeile Amazon could make the claim that it took the Android name off of the title to put the focus on Amazon, Apple has argued that it was a deliberate attempt to confuse consumers and to attract developers who produce content for the stores.
In 2011,
Apple unsuccessfully sought a preliminary injunction
against the use of the name by Amazon. U.S. District Judge Phyliss Hamilton said that Apple had failed to prove that consumers would be confused by the two names. A hearing on the dismissal request is set for October 31st. If the judge refuses to throw out the case, and both sides can't reach an out of court settlement, a trial is set for August 19, 2013 which is something we can all look forward to.
source:
Reuters