Amazon says no smartphone this year, no free phone ever
4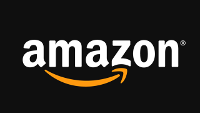 Back on Friday, we told you about an interesting rumor that could have changed things around drastically in the low end of the smartphone industry. The buzz focused on the oft-rumored Amazon smartphone. According to a couple of former WSJ journalists, not only is the Amazon smartphone real,
it would be offered free without a contract.
The idea is that Amazon would make money the same way it profits in the tablet market where it takes a loss on each slate it sells. But by selling content, apps and cloud based storage, Amazon turns a profit on the Kindle Fire tablets. This would be the same game plan for a free Amazon smartphone.
Amazon felt compelled to respond to the speculation by
denying
that it will release a smartphone in 2013. And the Amazon spokesman went even further by saying that no phone they release will be free, ev-er.
There is also talk that Amazon is working on a 3D smartphone that wouldn't require glasses. Instead, a retina-tracking technology would make images appear as though they were floating above the screen. Users might even be able to control the movement of images on the screen with their eyes.
So there it is, directly from Amazon. Don't expect an Amazon branded phone this year, and when one is launched, you will have to shell out some cash for it. That Amazon decided to address the rumors at all show how important the whole topic is to the company. Should we expect an Amazon branded smartphone in 2014?
source:
JessicaLessin
via
Pocketlint