Amazon might be losing money for every Kindle Fire it sells in the future
5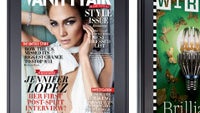 Amazon's
Kindle Fire
tablet is different. It's cheaper, but cheaper is not saying enough - it
undercuts the current crop of 7-inch Android tablets
by more than a half. 2.5 times, to be exact, if we compare it with tablets like the HTC Flyer. Heck, it's even a $100 cheaper than last year's Samsung Galaxy Tab 7!
At the same time, though, it's not much different than other dual-core Android tablets - it has the same processor, runs the same open-source Gingerbread and it has a multitouch screen. So where have Amazon taken a shortcut to achieve this industry daring price?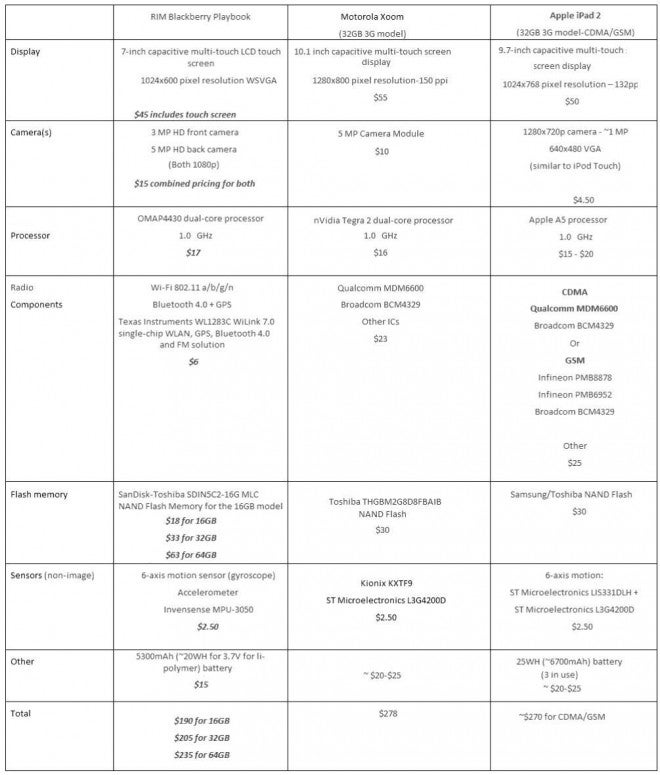 The PlayBook's is like a twin to the Amazon Kindle Fire, yet its BOM is less than $200
Thisismynext was the first to point out that the Kindle Fire tablet seems to have
smuggled the best of Android
without actually tying with Google in any way. Just hours before the launch of the Kindle Fire, we were browsing through a list of cheap Chinese Gingerbread tablets, which have done a similar thing, and where the price would fluctuate just below that sweet $200 mark. Guess what - they all had dual-core processors, also ran Gingerbread and some had capacitive touchscreens and cameras. This might not be the most accurate comparison quality-wise, but it shows that the bill of materials (BOM) most probably comes at less than $200. An additional proof for that comes from the BlackBerry PlayBook, which seems like a twin brother to the Amazon Kindle, but one with even more features. Interestingly, the PlayBook's BOM was estimated at around $190 for the 16 gig model.
At the same time, Piper Jaffrey analyst Gene Munster claims that
"Amazon is likely losing about $50 per Kindle Fire."
Save for the fact that the company still hasn't sold a single tablet (they're up for pre-order, though), this vague statement seems to be false when applied to the pure component cost.
Factoring in the cost of developing the Kindle Fire UI and the shipping and manufacturing of components, the price of Amazon's 7 incher grows and might indeed translate into slight net losses for the company in the future, but that's not the point and it never was for Amazon.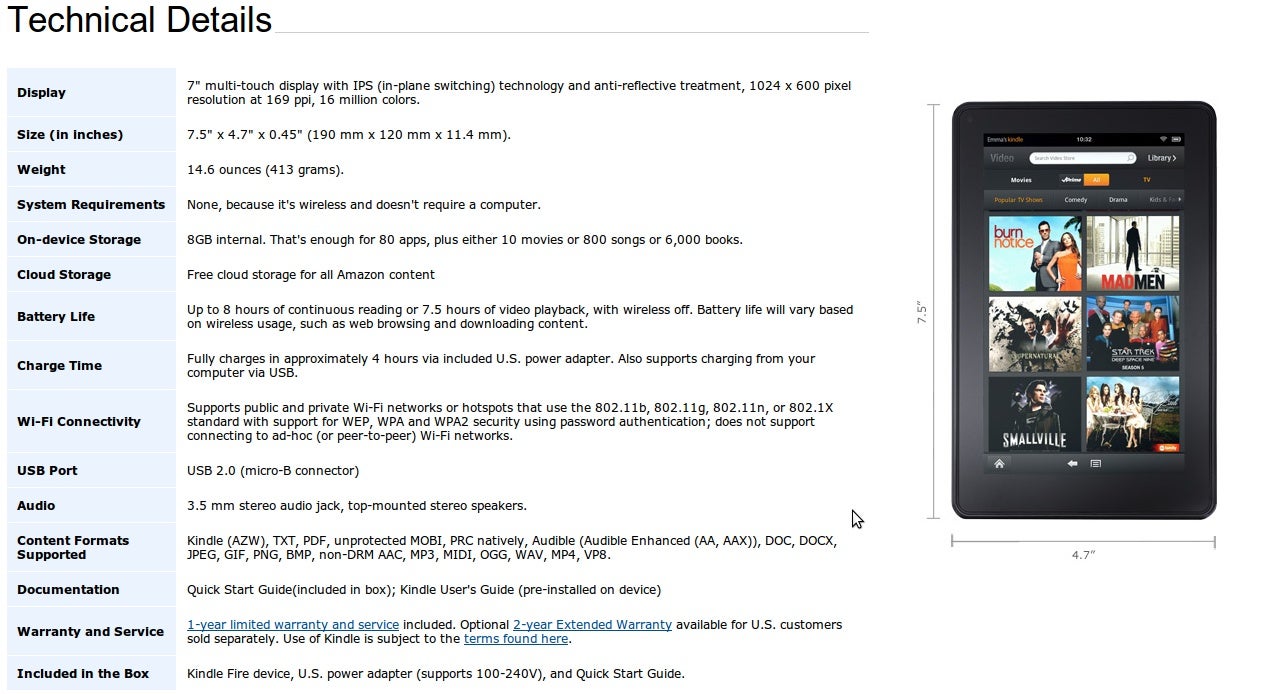 A mere glance at the specification (or technical details, if you wish) page of the Kindle Fire shows that - interestingly - the spec page is not about technical specifications at all, almost as if it was an Apple product which the company often neglects to give the full details about. Nowhere does it even mention sophisticated terms like "dual-core processor" or "RAM." It's about the benefits to the user, the secret content sauce. We've touched on why this is important for the success of the tablet and
how Google can learn from it
and the bottomline here is that pure hardware for the
Kindle is unlikely to put Amazon in the red
, but at the same time it opens a new strong tablet ecosystem.