Amazon France cuts the price of the Microsoft Lumia 950 and Microsoft Lumia 950 XL
20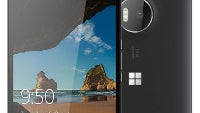 We've seen
the price of the Microsoft Lumia 950 and Microsoft Lumia 950 XL cut in the U.K.
even before pre-orders were taken. Today, Amazon France is also wielding an ax in order to chop down the prices of the two new high-end Lumia handsets. The
Microsoft Lumia 950
is now available to be pre-ordered in France for €562.6 ($619 USD). That is a 6% price cut from the original price, which was €599 ($660 USD).
The larger
Microsoft Lumia 950 XL
was slashed in price to €649 ($715 USD). Before the price cut, Amazon France wanted €699 ($770 USD) for the handset. This works out to a 7% savings for those pre-ordering the phone now.
The new prices in France are now lower than the ones quoted in Italy, where the Lumia 950 is priced at €599. The Lumia 950 XL is being offered in the country for €699.
Pre-orders for both models started last week in Europe
, with delivery of the pair expected on November 27th in Italy, and December 3rd in the U.K. There is no delivery date yet for orders being shipped to France.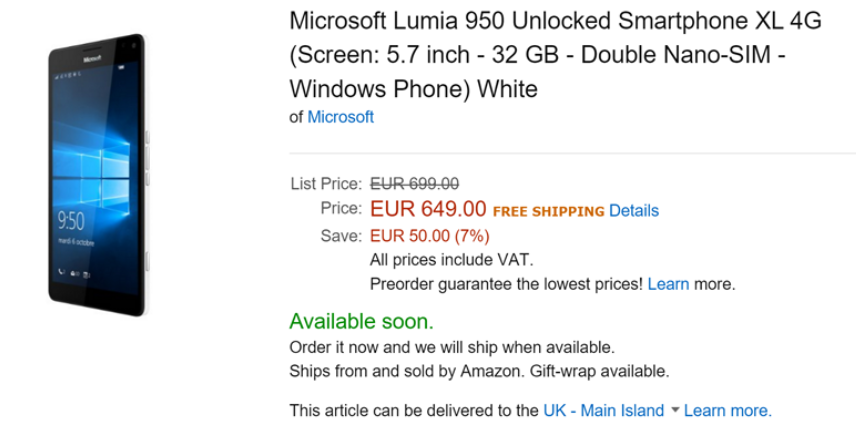 Amazon France cuts the price of the Lumia 950 and Lumia 950 XL
via
WMPoweruser