Amazon Appstore may soon be available to AT&T users as well
8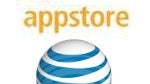 The
Amazon Appstore
is already up and running, providing an alternative to Google's Android Market with its growing selection of applications. As our loyal readers may already know, Amazon's software marketplace offers some tempting bargains and is also the place where you can get Angry Birds Rio for your Android-powered smartphone.
Some of
AT&T
's subscribers, however, have probably noticed that they are unable to get any applications from the Amazon Appstore – a limitation imposed by the carrier itself. Apparently, AT&T would not allow applications that do not originate from the Android Market to be installed onto its Android smartphones. Fortunately, it seems like all of that is about to change soon – AT&T has launched a web page, where it has announced its efforts to allow purchases and downloads through the Amazon Appstore in the near future. Everyone who is interested can leave their e-mail address on the web page and subscribe for a notification, which they will get as soon as the Appstore becomes available to AT&T users.
AT&T has probably decided to lift its restriction once it noticed that the Amazon Appstore proved to be getting popular. It is not exactly clear whether AT&T's Android devices will require a software update before gaining access to the Appstore, but be sure that we will let you know as soon as we find out.
source:
AT&T
via
Unwired View