Alleged iPhone 8 logic board schematics leaks out, here's what it's telling us
32
Once the iPhone 8 rumor floodgates get open, there's no stopping the leaks that follow.
The last major leak is a full-blown schematic that shows us the logic board of the anticipated handset. Here it is in its full glory: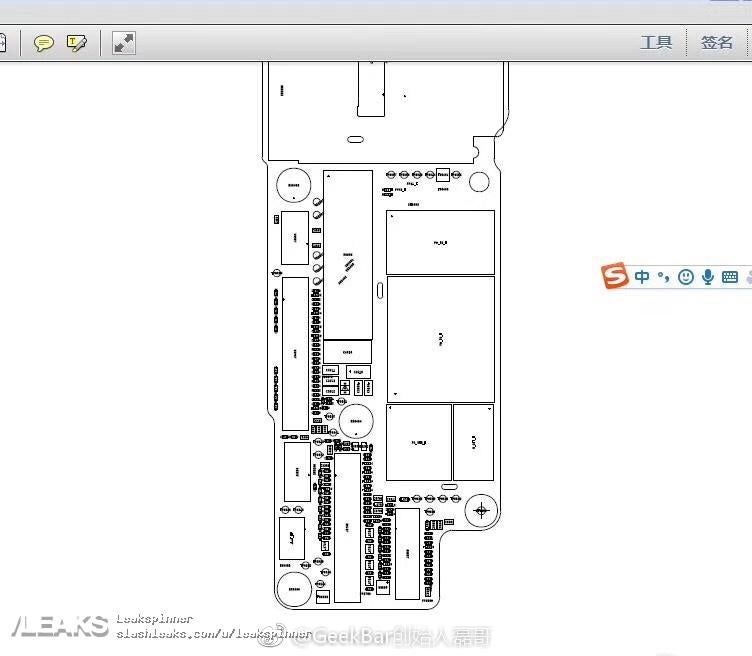 Alleged iPhone 8 logic board schematics leak out
Doesn't reveal much, right? Well, with our knowledge of the iPhone 7's logic board in mind, we can easily identify some intriguing hardware tidbits.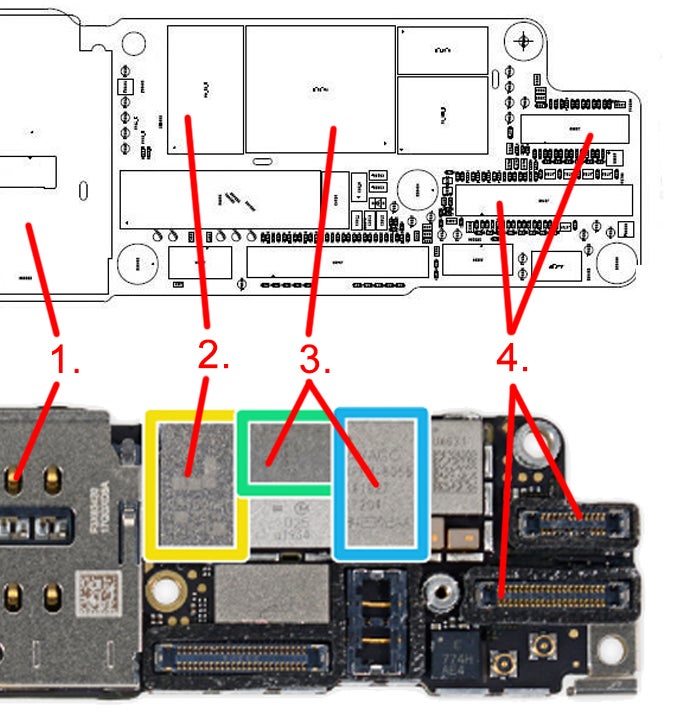 Leaked iPhone 8 logic board schematic on top, iPhone 7 logic board beneath it (image courtesy of iFixit)
As we've neatly marked-up, some of the modules on the leaked logic board correspond to hardware modules on the iPhone 7 and are definitely convincing us that the leak is correct. There are tons of differences on the motherboard, but here's what we imply from the image:
– SIM card slot + the rear side of the NAND flash memory chip;
– Most likely the LTE modem. On the iPhone 7, this one was a Qualcomm Skyworks 78100-20 Cat.12 LTE modem;
– Possibly the power amplifier for the cellular signal. While the iPhone 7 had two of these—the Avago AFEM-8065 Power Amplifier Module and the Avago AFEM-8055 Power Amplifier Module—the iPhone 8 seems to have one larger chip instead;
– Cable bracket connectors.

So, what does this all mean? Given the similarities between the logic boards, we can't really draw any definitive conlusions. The space that this exact part of iPhone 7's logic board occupies was previously a domain of the headphone jack, and given that the iPhone 8 is of similar dimensions and overall layout, it's pretty much obvious that Apple isn't about to drop its "courage" and suddenly reintroduce the 3.5mm port back. As usual, take all this information with a reasonable amount of salt as it could very well be misleading on many fronts. We wouldn't know until the iPhone 8 goes official and gets disassembled by avid tweakers. Also feel free to check out our rumor review and preliminary size comparison for the iPhone 8.