All three new iPhones to have 3GB RAM, deluxe iPhone to come with "two packs of batteries", according to analyst
27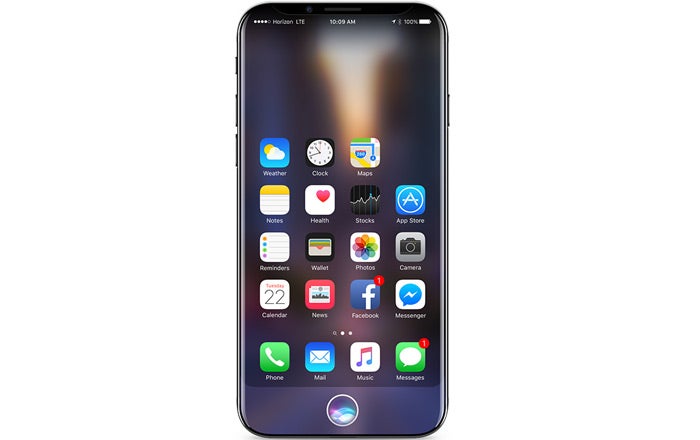 iPhone X/8 concept image
The three new iPhones that Apple is set to unveil in 2017 will likely come with 3GB of RAM, according to Cowen and Company analyst Timothy Arcuri.
Arcuri published a research note in late March, outlining his prognosis for several key hardware areas of the new Apple flagships. These conclusions are based on his examinations of Cupertino's supply chain, and an excerpt from the note can be found below, courtesy of
MacRumors
:
In terms of memory/storage configuration, all three models will likely adopt 3GB RAM; the 4.7"/5.5" will likely have the same storage options as the current iPhone 7/7+ in 32/128/256GB while the 5.8" model looks to be only offered in two memory configurations: 64GB and 256GB. Finally, the 5.8" model will likely have extended battery life with two packs of batteries.
If this turns out to be correct, it would mean that only the smallest 4.7-inch model will actually get an upgrade in the system memory department, as last year's
iPhone 7 Plus
already sports 3GB RAM.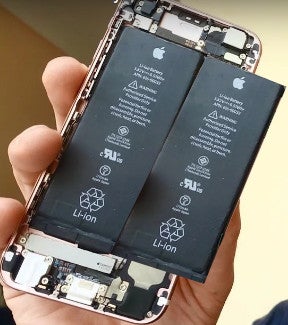 iPhone with two packs of batteries. It's photoshopped. Badly.
While we're really not sure how to visualize or comment on the "
extended battery life with two packs of batteries
" for the alleged deluxe 5.8-inch iPhone model, what's a bit concerning is that the base variants of the two regular "7s" models are tipped to only start at 32GB of internal storage. Granted, it is surely better than the minuscule 16GB that Apple offered for the
iPhone 6s
/
6s Plus
and earlier models, but as one of our colleagues rightly pointed out, 64GB is
the new storage standard for 2017
and Cupertino needs to get on board, especially since it doesn't include Micro SD slots in its phones.
The research note also backs up earlier information from KGI Securities analyst Ming-Chi Kuo who stated that the three new iPhones will stay with Lightning connectors, but will be based on a USB Type-C system in order to ensure faster charging. Kuo is known to be a reliable source of information (so much so that some call him the "Apple Guru"), thus it is very likely that Tim Cook & Co. will opt to stick with Lightning, as opposed to the
infamous WSJ article
which said that the 2017 models will have a USB-C port.