All current-gen Sony Ericsson Xperia models will be updated to Android 4.0 Ice Cream Sandwich
20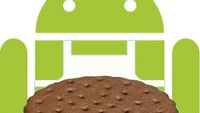 All of the current generation of Sony Ericsson Xperia models including the Xperia arc and the Xperia ray

will be updated to Android 4.0 Ice Cream Sandwich

(ICS), a London-based representative of the Swedish-Japanese JV confirmed for SoMobile. There's no information on when the update will arrive, but possibly it will be a bit later than the October/November time frame, when ICS is expected to make a debut, as previously SE has said that its 2011 Xperia lineup will first get bumped up to Gingerbread 2.3.4 in October.


The ICS update is expected to be a major overhaul of Android bringing a redesigned, holographic UI. Google has also confirmed that ICS will feature a "Virtual Camera Operator," somewhat similar to Kinect in functionality as it will use face detection to figure out who is calling and adjust the video quality.