All Sony tablets are expected to be updated to Android 4.0 by the end of May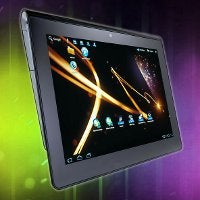 A few days ago,
Sony Tablet P owners got the good news
that they will be getting a new software update that brings forth
Android 4.0 Ice Cream Sandwich
, but it was unclear if all versions of the tablet would be seeing it simultaneously.
Well people, there's good news in the fact that Sony
confirmed
that every single one of its tablets will be getting an over-the-air update to the beloved and most up-to-date version of the platform
by the end of May
. Specifically, it means that all tablets in
ALL regions
will be getting it – as opposed to certain markets seeing it first, then others later.
Needless to say, this should appease those Sony tablet owners throughout the world still running Honeycomb, but even better, it's nice to see a player in the Android landscape making such a commitment. In all seriousness, it's a great gesture from Sony, as some other companies don't provide concrete dates with software updates. But even then, they're normally pushed out in stages as some markets see it very early on – while others wait an eternity.
So what can those Honeycomb trotting Sony tablet owners expect with this one? For starters, it'll bring forth all of the conveniences and features found with ICS. Additionally, the update will bring a panoramic camera mode, updated gallery viewer with SD card access, and some new enhancements to the web browser.
source:
CNET
via
Electronista