All CTIA 2011 Coverage... in one place
7
CTIA 2011 is over and we're back to our usual desk schedule, but we decided to take one final look at the events from this year's show before they go down in the books. Or rather go down in the internets accessed by tablets and smartphones, which tend to hold our digitalized knowledge nowadays.

We covered the handful of gadgets announced at or around the show starting with AT&T's 3D-capable LG Thrill 4G, followed by T-Mobile's official announcement of the dual-core T-Mobile G2x and finishing with the much anticipated unveiling of the next generation EVO phone for Sprint – the HTC EVO 3D with a dual-camera setup for three dimensional video capture and a muscular processor to back it all up. But there was much more, so let's take a look back at all the fascinating gizmos and news as they happened. Don't forget to scroll down for a bird eye's view of all the news and live coverage action!
Hands-on videos:
| | | | | |
| --- | --- | --- | --- | --- |
| HTC EVO 3D | HTC EVO View 4G | LG Thrill 4G | Samsung Galaxy Tab 8.9 | Samsung Galaxy Tab 10.1 |
| T-Mobile G2x | HTC Merge | LG Revolution | HTC HD7s | GoogleNexus S 4G |
| T-Mobile Sidekick 4G | Samsung Galaxy Indulge | Acer Iconia Tab A501 | Nokia Astound | Nokia J |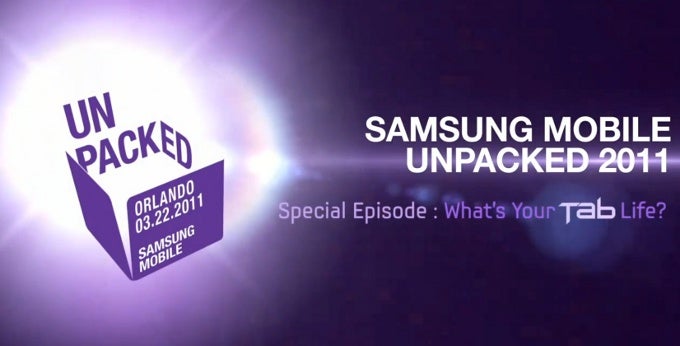 Live Coverage:
Samsung Mobile Unpacked: Live Coverage!
Sprint's CTIA 2011 event: Live Coverage
Best of:
Best of CTIA 2011: PhoneArena's Pick
Best of CTIA 2011: People's Pick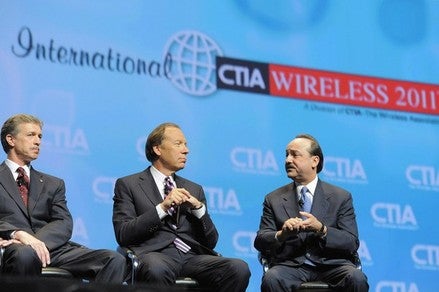 News:
Sprint invites press to an event scheduled for March 22nd; 3D phone? HTC EVO 2?
Sprint is introducing Nexus S 4G, EVO 3D, and EVO View tablet at CTIA?
HTC Doubleshot for T-Mobile is believed to make an appearance at CTIA 2011
The CTIA E-Tech award roster includes two mysterious LG phones
HTC Prime leaks out, a Windows Phone 7 device with a physical keyboard
8.9-inch Samsung Galaxy Tab shows off in teaser video
Scores for the unreleased HTC Shooter/EVO 3D creep up on benchmark websites, nothing spectacular
CTIA 2011: What to expect
Nokia announces the Astound (C7) for T-Mobile
LG's T-Mobile G2x officially announced: dual-core 4G powerhouse coming with Tegra Zone
T-Mobile's LG G-Slate gets a price tag of $529.99 with a 2-year contract
T-Mobile Sidekick 4G returns carrying a $99 price tag on an unlimited data contract
HTC EVO 3D, HTC EVO View 4G make an appearance on Sprint's website
BlackBerry PlayBook prices start from $500: pre-order it today, get it from April 19th
Today's CTIA schedule
New versions of Opera's mobile browsers are released - please welcome Opera Mini 6 and Opera Mobile 11
Samsung Galaxy Tab 8.9 aims to find the perfect balance between size and compactness
Samsung doesn't bend under pressure, reworks the Galaxy Tab 10.1 to make it thinner than the iPad 2
Sprint strikes back with the HTC EVO 3D
HTC EVO View 4G is Sprint's 7" tablet of choice, to come in the summer
LG introduces its Wireless Charging Pad
CTIA Day 1 recap: Landslide of announcements
Sprint appeals to Android developers, wants to be their carrier of choice
More details about Sprint's integration with Google Voice (video demo)
LG Optimus 3D camera samples
Taking 3D video with the HTC EVO 3D
Games for the Sony Ericsson XPERIA Play bring us back to the Playstation's early days
Android mascot stepping up to show you how robots do it (video)
Nokia demoes Ovi Maps SR6 at CTIA (video)
ZTE Style S and V11-LTE tablet to land on US soil
Solar charging your phone through its screen to enter retail devices a year from now
Samsung Mobile Unpacked at CTIA: Watch the full show here
Dry Case's Waterproof Vacuum Seal keeps your iPhone dry in up to 100 ft of water