Alexa may soon start a conversation with you
8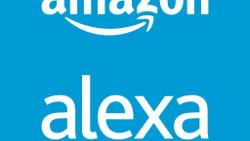 According to new reports, Amazon is working on the technology required to allow cloud based assistant Alexa to speak push notifications to users. And with a more conversational capability, the notification could lead to a whole conversation that was started by Alexa. To help this become reality, Amazon is spending $100 million to help improve automatic speech recognition.
To become more involved in users' conversations, Alexa will have to figure out what kind of tone is being displayed by a human speaker. Is the person engaged in a conversation with Alexa happy, angry or sad? In addition, Alexa will have to know when the time is right to begin talking.
Any improvements made to Alexa could have ramifications in the smartphone world. After all, Motorola announced
a Moto Mod speaker that will come with Alexa built-in
. In addition, future Motorola handsets will have Alexa aboard as a native app. And an upcoming
U.S. bound Huawei flagship phone is also going to include a native Alexa app
.
The next stage of virtual voice-activated personal assistants is underway. With Alexa, Google Assistant, Cortana, and possible newbies like Samsung's Bixby and Nokia's Viki, the competition is getting fierce. And that could lead to new features and capabilities being made available much quicker than most had expected.
Recently, Google Assistant was disseminated to Android phones
running Marshmallow or higher. This new version of Google is more conversational and answers follow-up questions quite easily.
source:
Yahoo