A new low: Alcatel begs for 5-star reviews by locking down essential calculator app features
9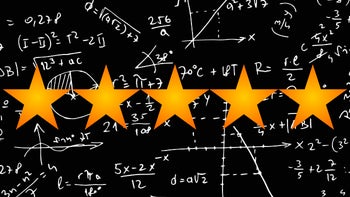 The Android manufacturer has been found 'guilty' of locking down essential smartphone features behind a wall and begging users for 5-star reviews in order the unlock the locked features.
The pity of this deplorable scheme becomes evident when you come to realize that the stock calculator app was one of the affected, having a slew of scientific mathematical functions locked down behind the 5-star review wall. After the user clicks the prompt and heads to the Play Store, the features will be unlocked even if the review is not a 5-star one, but locking down
essential phone
principle behind such a wall is lowly and pitiful. Definitely a super-poor experience for users.
We wouldn't be surprised if the alarm feature of the clock app requires an weekly subscription.
Reddit user u/sysbuild had had enough of this on his
Alcatel Idol 4
and shone light on the pitiful scheme, causing a minor uproar in the r/Android community. Following the deadly barrage of reports and negative reviews coming straight from the chaotic neutral hive-mind of Reddit, the
app in question
has been subsequently nuked down from the Play Store. However, a new version of the app popped up shortly after, and from our short first-hand experience with it, we've noticed zero begging for 5-star reviews.

But how did the app find its way to Alcatel's devices in the first place? Well, turns out that the company has been gradually replacing the stock Android apps it initially supplied on the devices with such shadier, spam-ridden third-party essential apps via software updates. Tsk, tsk.

We've reached out to Alcatel to comment on the issue and we'll update this post should we receive any feedback.