AlarmRun will blackmail you into getting out of bed - or publicly shame you otherwise
3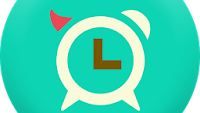 Ah, waking up early each day, jumping out of bed energetically – who doesn't love to dream about being that guy? Yeah, well, for those of us who have a bit of a problem opening those eyelids in the morning, there are countless of alarm clocks, and many many apps, which will play their annoying sounds until you either solve a mathematical puzzle, fill in a pattern, or whatever else hard task. Unfortunately, some pro sleepers have learned to just sleep through the alarm signal and never even try to solve the mathematical puzzle.
Well, here comes AlarmRun, adding a more extreme twist to our every day's morning. The app will punish you for ignoring it by posting a custom message on your social media of choice. We don't really approve of the fact that you have full control over what the message is, as if it were chosen for you it would sound a little more scary. But worry not, AlarmRun offers more extreme blackmail modes. For one – you can add a buddy from your contacts list who will receive an automatic message if you are not waking up. Feel like you need to be a bit more scared? You can set the app to send a random SMS message to a random number in your contacts. Ouch, we sure hope your boss isn't on there! Still don't feel frightened enough? The most extreme setting will grab a random picture from your gallery and post it on your social media. Got any naked selfies?
So, we are not sure we are brave enough to try this app out, but we can certainly commend it on creativity. Like the idea? The download link is just below this body of text, but hey – don't blame us if you manage to get yourself publicly ridiculed!
Download AlarmRun:
Android