Agreement between Apple and HTC sees the light of day, most of it anyway
16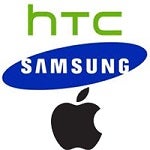 As ordered by Judge Lucy Koh
, a heavily redacted copy of the agreement between Apple and HTC was filed with the court by Samsung.
Just after getting about five pages into the document, the black marker gets put to good use, where the "Covered Products" outlined in 1.12 remain a secret. The definition of terms regarding "HTC Android Mobile Communication Devices," "HTC Android Mobile OS," and "Mobile Communication Devices" are also removed from our curious eyes. Part 1.21 is redacted in its entirety, without so much as an idea what it might be about.
As expected, the provisions for payments between the two companies have been redacted. However, the framework between the two companies, as established in section 6.3 and 6.4 show all the money going one way, HTC to Apple. Moreover, Apple reserves the right to tank the agreement with 30 days notice if it is found that HTC has not paid what was agreed to under the terms. HTC can terminate the agreement if Apple asserts any claims against HTC or its customers related to the products, services or patents covered in the agreement.
Outside of that, it looks like, and is, a really long legal agreement between companies. Samsung is expected to use the general terms of the agreement, the patents covered and other provisions, to back its argument that an injunction against its products is not necessary. You can see the agreement (most of it) below.
source: AllThingsD (
1
,
2
)
Apple-HTC Settlement (Redacted)