Bloomberg: only one iPhone 8 model with OLED display planned, as Samsung can't make enough flexible screens
33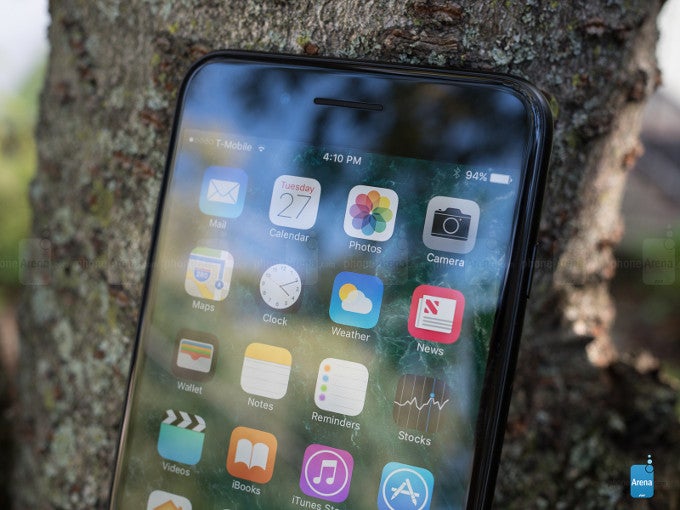 There is no shortage of rumors that Apple will be releasing an
iPhone 8 model with OLED
display next year, which could very well turn out to be the one with the radical "all-glass" redesign that's been
bandied about since the spring
. Apple analyst Ming-chi Kuo, however, issued a note to clients yesterday that claims this "premium" iPhone 8 will be the sole version to utilize OLED next year, while there will be
two other models
with more orthodox, LCD display panels, with the same diagonals we have now on the iPhone 7 and 7 Plus.
Apple has already figured in there will be high demand for the OLED model and they've also figured out there will be constraints to these panels.
Why not go all in, and release all planned iPhones for next year with OLED displays then, if Apple has already put research in the technology and has deemed it mature enough to go into a groundbreaking design overhaul? Well, Bloomberg today reports that there simply aren't enough OLED screen panels to go around, and yields won't sufficiently improve to carry Apple's level of demand until some time in 2018.
Currently, we have Samsung commanding a near-monopoly on high-res OLED display production, with LG, Sharp, Japan Display and a few other smaller display manufacturers picking up the slack. Apple has an exclusive deal with Samsung for next year, tip insiders, and it is for screens larger than five inches. Samsung, however, needs the panels for its own phones, which sell in the millions, and is
building extra production capacity
as we speak, but the process will take time, that is why Apple is playing it safe, and releasing only one new iPhone 8 model with organic LED panel.
Bear in mind that we aren't talking about the regular Super AMOLED screens that Samsung is placing in phones like, say, the
Galaxy A7
. As per Bloomberg's sources, Apple intends to use flexible OLED displays, like the one of the S7 edge, so that the iPhone 8 has a "
new look that extends glass from the display to the device's back and edges
." This type of OLED screens use plastic, instead of glass substrates, so that they can be bent, and there simply isn't enough yield of those just yet, at least not with Apple's stringent quality requirement.
Last we heard about the
Apple-Samsung deal on OLED displays
, the source mentioned that it is for 5.5"+ panels, and the contract is for 100 million pieces to be shipped to Apple over the course of three years. Given analysts expectations that Apple will sell up to 90 million iPhone 8 units next holiday quarter, and the predicted
high demand for the "premium" model
, that's up to 30 million flexible OLED screens that Samsung must supply, or about the maximum it can produce for Apple next year.
Oh, well, one disruptive model will have to do for next year. On the plus side, Bloomberg's sources reconfirm that the "premium" iPhone 8 with curved OLED panel will be mostly screen at the front, and solve the home button conundrum by
embedding it in the display
itself. Good times ahead.
Recommended Stories