After Angry Birds Go!, Rovio believes that free-to-play can be "the best model" for gamers and devs alike
13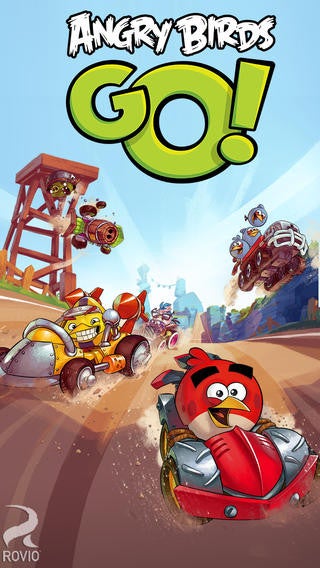 Launched on all major mobile platforms in December 2013,
Rovio's Angry Birds Go!
can be a genuinely fun game... until in-app purchases start to annoy you. Still, now that the new game reached millions of devices around the world, Rovio stands firm behind the decision to make it its first free-to-play title in the Angry Birds franchise.
In an interview with The Wall Street Journal today, Jami Laes, Rovio's executive vice president for games (who previously worked for Electronic Arts and Digital Chocolate), explained why the company made Angry Birds Go! free-to-play from the beginning. Reportedly, it's because it wanted to offer fans the best possible experience - since previous games, which have had both paid and free versions, caused "confusion in app stores." With only one version available, everyone knows what to expect from a game, Laes seems to suggest. Although, we must say, few are probably expecting to be asked to pay up to $50 - in real cash - for a really good car, as it can happen in Angry Birds Go!
Jami Laes further went to say that free-to-play can be "the best model for our fans, consumers, developers and publisher", confirming that this is one of the future directions Rovio's planning to take. The exec ended the interview by arguing that Android has "not necessarily" surpassed iOS as the most important mobile platform for game developers, although, "in terms of reach", install base is currently growing on Google's OS faster than on Apple's.
source:
The Wall Street Journal