Affordable tablets to force out Chinese white-box manufacturers in 2013
13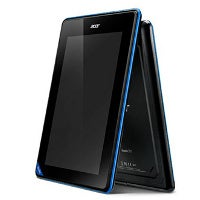 You might have noticed that from a $500 affair, tablets are edging close to $99 with
affordable models from Acer
and
Asus
expected to come around that price range early next year. And with the
Nexus 7
for $199 and the even more affordable
Amazon Kindle Fire
, the market has definitely changed.
This change will have one interesting effect - it will force out white-box manufacturers (mostly from China), that used to flood the market with devices earlier on. A third of white box device makers are likely to exit the market in the first half of 2013 as margins get thinner and the tablet market matures.
With prices on white box devices in the range of $59 to $199, there is already plenty of competition between smaller manufacturers, but when the big companies enter those prices it will just become unbearable for some.
Expectations are that Apple will be the only company that will be capable of retaining its high-margin while others push the market down. Which after all is great for the consumer.
source:
Digitimes