Adidas miCoach Launch event
4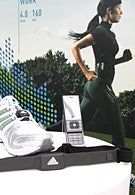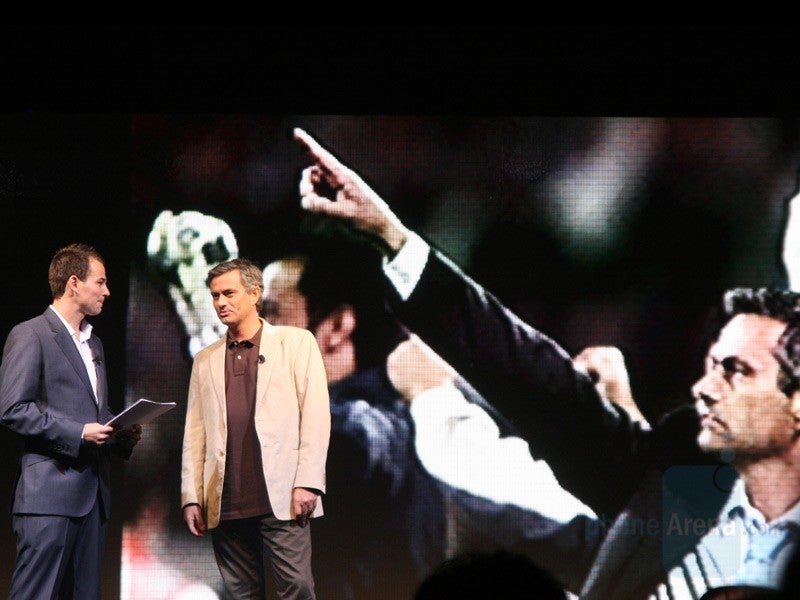 The first rumors about the results from the supposed collaboration between Samsung and adidas hit the Net last year. At that time we only knew that the
SGH-F110
phone manufactured by Samsung will offer heart beat monitor and step counter. The word miCoach was unknown … During a launch event in Valencia, Spain, the system was officially unveiled and tested by the attending media.
miCoach
is unique system which consists of a website, several sensors, Adidas phone by Samsung and compatible gear (tops, bottoms etc). All those components work together to bring a very intuitive interactive system which through tests determines your current physical state and after selecting your goals (lose weight, get fit – stay fine, Learn to Run and others) creates a customized schedule how to achieve it. Additionally, it guides you throughout the duration of your run. It literally tells you what to do all the time – when to pace up, when to slow down and everything in between.
Let's see all the components that comprise this unique system.
miCoach.com website registration and use is free. It is used to upload all your run results, to schedule your runs and goal. Your results from the runs are kept there for
up to 3 years
. The main goal choices are:
Learn to Run

is for everyone who has not run before, or due to an injury or another reason has not trained for a while.

Get Fit, Stay Fit

– increases your cardio and fitness levels gradually with this plan

Lose Weight

– Rotate though a series of interval workouts designed to increase your metabolism, shed calories and burn fat. During our trial, I managed to burn 200 calories for 9 minute run!

Run a Race

– a custom plan for every runner. The choices are 5k, 10k, half marathon or full one.

Improve Performance

– a series of internal workouts for intermediate or advanced runners.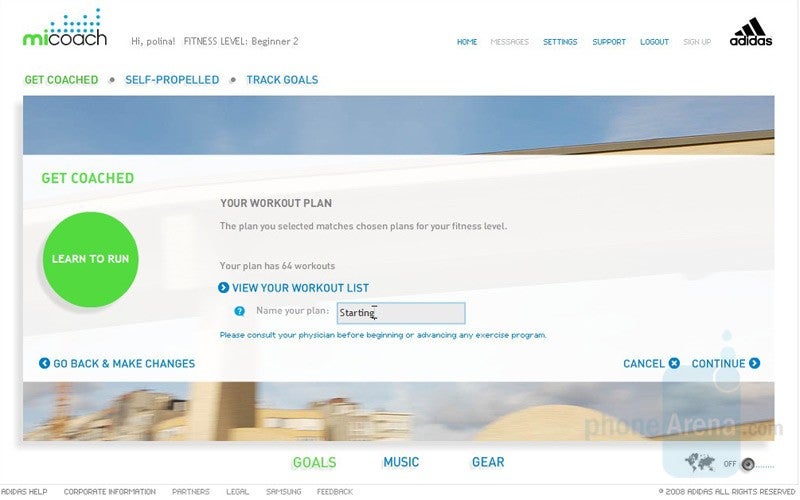 If you have not synched your phone with the website, you can still design a workout on your phone only. The choices are less and include a Time, Distance, Pace, Calories, Internal or Stride rate runs.
Lets choice
Learn to Run
from the website. The system will ask you to name your goal, set when to start and which days of the week you can run. That is all it is needed. After that a personalized schedule is prepared and when synched with your phone, of uploaded there.
Of course the system cannot function without the hardware behind it. Samsung role here was to develop the phone which collects all the data sent by the sensors and is used as music player and of course provide communications.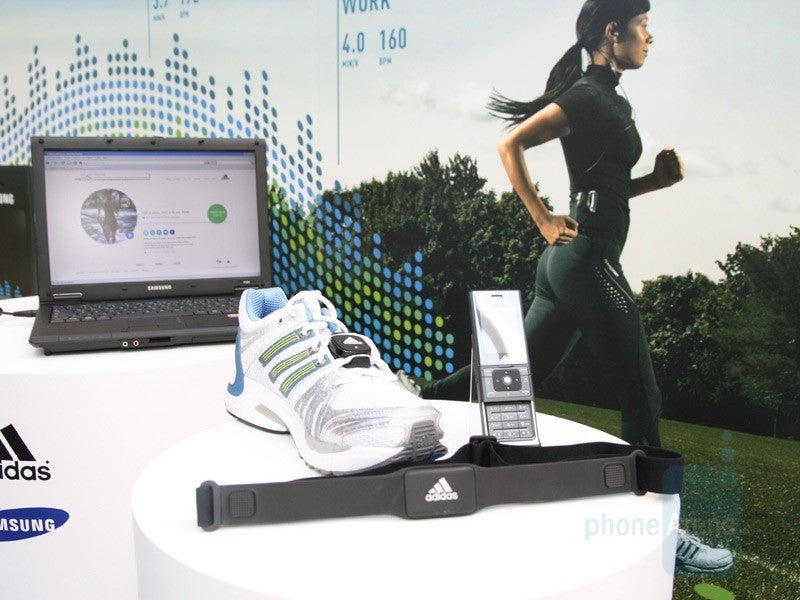 miCoach components
The
heart rate monitor
is very standard and pretty much looks very similar to the one used in Garmin Forerunner 301 – just an elastic and rubber belt that straps below your chest.
The
stride monitor
is attached on your shoe laces and provides information for the runner's pace and distance travelled. It can be attached to any shoe, not Adidas only.
The
headphones
are pretty much standard in-your ear model.
Samsung Adidas
phone is a quad-band GSM slider. Specs are not impressive but still more than satisfactory – 2 mega pixel camera, stereo Bluetooth, 2" QVGA display, MP3 player, FM radio and 1 GB of memory. Except for the miCoach interface, which is of course new and never seen before, everything else is standard. We couldn't find the exact weight of the phone, but it was very light. As the device is to be launched next week, we suppose that the units we used during the trial runs were final, that is why we'll comment on their performance. The sliding action is spring assisted, but could have been a little smoother. The whole back is textured which of course will help for the more secure grip after a runs when you hands might be sweaty. The same goes for volume rocker and the 5-way d-pad on the front. If you find the black color too dull, additional six (such as blue, red and pink) will be offered.
As you are now familiar with all the components of miCoach, let take a real life example. We setup the system to teach us how to run. The day of the run is today, you have put on your running gear, installed your heart rate and stride monitors. Select from the phone your Plan and run start. Now the system will interactively guide you what to do. First you will hear to warm up. After this is done for a few minutes, you will be told what to do next. Overall, this is the whole idea – you are voice guided through your whole run what exactly to do. If you want to know how you are doing, all you have to do is tap the phone twice and it will give you details info on the time spend running, calories burned, heart rate and what not.
After the run is over and you go home, plug the phone to your PC and all your stats will be transferred. We would have loved to be able to do this wirelessly over-the-air, but currently this is not possible.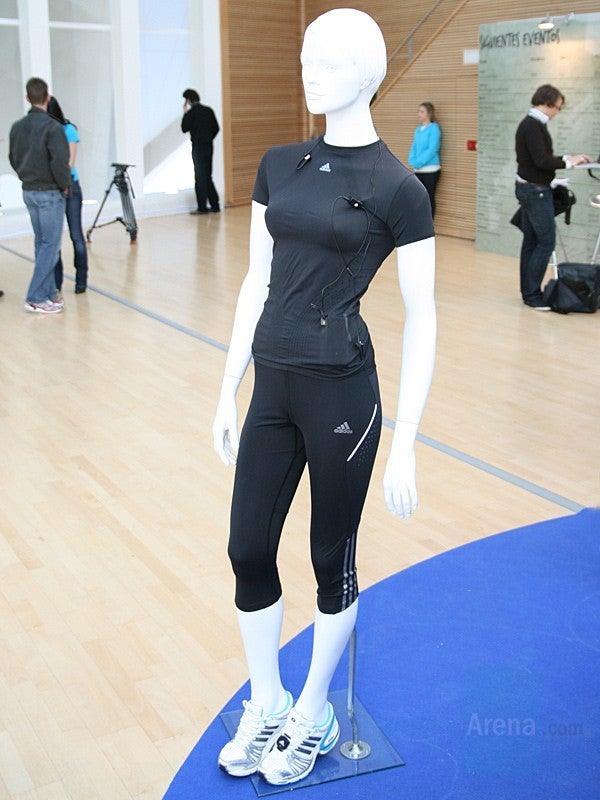 The new miCoach system will start selling from the 13th in Germany. We asked about US launch, but the system will be launched in the EU first, and then eventually come to the US. Of course if you eagerly want it, you can just purchase it from some of the large online shops (try wirelessimports.com). The unsubsidized price will be around 480 EU ($735 USD).
Our first impressions from the systems are quite positive. It is true that they are systems that track your vital stats and allow you to upload and view them online, but the uniqueness of miCoach is the converged and interactive approach. Converged because of course there is no need to have your music player, tracking device (Garmin Forerunner for example) and phone with your – all those are combined in the Samsung miCoach. The interactivity of the system is expressed in the way it guides you what to do and its ability to learn your fitness level and continuously monitor it and adjusting your plan based on your progress.
Expect our full review soon!