AdDuplex statistics tease Windows Phone 8.1 gaining market dominance, and maybe as many as three new Microsoft phones
11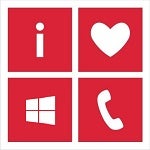 On a regular basis, AdDuplex provides
some great data
about the disposition of the Windows Phone platform. The information is drawn from the ad services that the company provides to developers who use the app to help monetize their platforms.
While the information cannot be construed as a truly complete picture of the state of Windows Phone, it is typically the most detailed information provided from any perspective.
In preparing the next report, AdDuplex founder and
CEO Alan Mendelevich
tweeted a few teasers about what he was seeing in the ether of Windows Phone. Based on the traffic AdDuplex is serving, it looks like Windows Phone 8.1 is now installed on the majority of devices, casting a shadow over Windows Phone 8 and Windows Phone 7.
Even more interesting than that though is the indication that at least three new device model numbers are appearing in AdDuplex's logs. Bearing a mix of Microsoft or Nokia branding, the screen resolutions indicate display sizes between 4-inches and 5.7-inches.
Lumia 830
is new to the scene, but as a mid-range device, it would not be difficult to steal its thunder with a new flagship. The rumor mill has been rather quiet since the device
codenamed McLaren
was shelved.
What do you think is next in line for Windows Phone? What kind of spec sheet would you like to accompany a new larger-screened Windows Phone?
source:
Alan Mendelevich
(Twitter)