New data from AdDuplex shows big changes in Windows Phone statistics
45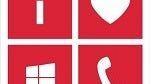 There has been quite a bit of movement in terms of Windows Phone models and apparent carrier based activity with Windows Phone devices too.
Most notably, Verizon has seen the most movement in terms of declining share of activity. It was not that long ago where data from AdDuplex showed Verizon based traffic was eclipsing even AT&T, whose long relationship with Nokia has given that carrier a strong position with Windows Phone.
Nokia obviously owns the Windows Phone market, over 93% at this point and Windows Phone 8 is over 80% versus Windows Phone 7. When it comes to which version of the Windows Phone 8 being run, 47% of Windows Phone devices are running the latest GDR3 update which is a
sharp increase since the beginning of 2014
, though there is still a sizable 41% that is on the GDR2 release from earlier last year.
The
Nokia Lumia 520
and Lumia 521 are not just for "growth markets" or "developing markets" (whatever you want to call them), Nokia's value leader has over half of the US market with the 521 from T-Mobile (and presumably MetroPCS) grabbing 37% and the Lumia 520 taking on 17%. The
Nokia Lumia 920
,
Lumia 822
, and
HTC 8X
round out the top five models in the US.
Another areas where we have seen movement is carrier share of Windows Phone. AT&T has been at the top for some time now at 33%, but if you take the number two and three spots of T-Mobile and MetroPCS into account, Team Magenta rules the Windows Phone sphere with a combined share of nearly 40%. When you consider that Walmart's Family Mobile, showing up with a little over 4%, uses T-Mobile's network, the United States' fourth largest carrier dominates even more. Verizon now trails them all at a bit over 13%. Sprint is nowhere to be found.
The Nokia Lumia 520,
Lumia 620
,
Lumia 920
,
Lumia 625
, and
Lumia 720
, appear to hold the top five devices worldwide. With subtle differences between the given set of countries sampled, that ranking is largely the same across the board except in France and Poland, where the
HTC 8S
holds notable share of the market. For those that want to know, the
Lumia 1020
ranked 15th, the
Lumia 1520
ranked 20th, the
Lumia 1320
ranked 23rd, and the
Lumia Icon
ranked 38th worldwide.
AdDuplex bases its reports off of data collected from over 3,500 apps running the company's SDK. The sample covers many thousands of devices overall. There can be some arguments made about the data relying on a device running an app that has the SDK in use, but it gets put to use often enough that AdDuplex sees devices being tested that we do not know much about.
For example, the company has seen more Samsung device activity lately than at any other time which is significant considering the number of Windows Phone devices the company has available. There has also been a lot of activity from China with a Nokia Model RM-1010, likely an exclusive Chinese model with an unusual resolution of 854x480 (probably an indicator of on-screen navigation buttons). Various versions of the
Nokia Lumia 630
have been seen as well, also with the unusual resolution of 854x480.
source:
AdDuplex