Acer drops some hints at what it will unveil at COMPUTEX TAIPEI 2013
3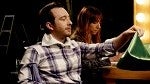 COMPUTEX TAIPEI is Asia's monster computer exhibition, similar in size and scope to CeBIT in Germany. There will be thousands of exhibits and probably millions of gadgets to wonder at.
Acer has taken it upon itself to develop a teaser video of what we should expect at its global press conference on June 3rd. The tease opens with Acer's already-available Aspire R7 tablet/laptop.
The first hint that is dropped is a tablet that "let's you do more than just use apps and surf the net." Then we see a covered tray concealing something that is not that tablet, but is still "cool." Of course, there is the acknowledgment that specs have been leaking all over the internet.
What is the device? Of course Acer does not reveal such information, but we are highly confident that it will be an
8-inch full Windows 8 tablet, the Acer Iconia W3
, which fits the description nicely, and
if the $380 pricing we have seen holds up
, it will be a hit. In the end, we are simply advised to stay tuned as Acer will have some of the "biggest little news" at COMPUTEX on June 3rd.
source:
Acer
(YouTube)