AVG Image Shrink & Share downsizes photos in bulk, renders uploads painless
2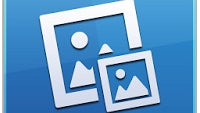 Taking photos is one of the top things that people do with their smartphones. These photos often end up being shared, be it over email, over an instant messaging app, or on a social network like Facebook, Twitter, Google Plus, or whatever. Some people, however, surely don't realize how much data they consume when they upload images online. Even though they should - a full-resolution photo taken with a high-grade smartphone is at least a couple of megabytes in size. Larger photos take longer to upload, not to mention that they eat up more of the user's monthly data allowance if uploaded over 3G/4G. The solution? Shrink your photos before sending them down the pipe!
Here's a great Android app that can do that for you - AVG Image Shrink & Share. To use it, launch the app and select the images that you need downsized. Then hit the big "Shrink" button and pick the desired resolution. Press OK and, ta da! You'll have your photos reduced to a fraction of their original size. Alternatively, you can use Image Shrink & Share straight from the gallery by highlighting images and by choosing the app from the share menu.
In addition to speeding up your image uploads and saving you data, AVG Image Shrink & Share can also free up storage space on your Android device. You can use the app to downsize all images stored on your smartphone or tablet - keep the low-res copies onto your device so that you can enjoy them at any time, but move the full-resolution originals over to your computer's hard drive.
Ready to give AVG's app a try? Then just follow the link below! Shrink & Share is free to download and will not bother you with any annoying ads. Other than the ones promoting AVG's other software products, that is.
| | |
| --- | --- |
| Developer: AVG Mobile | Download: Android |
| Category: Photography | Price: Free |