AT&T moves grandfathered subscribers into pricier plans unilaterally
6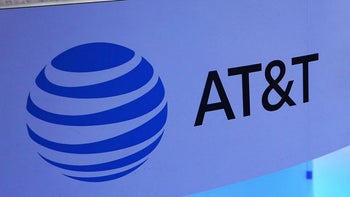 Looking to perform some accounting magic with subscribers grandfathered into certain older mobile data plans, AT&T is moving these customers into new plans that cost them $10 more per month. The carrier is not allowing these customers to continue with their current plans but is throwing in 15GB a month of additional data with the new ones.
A support page for AT&T's Mobile Share plans
(via
The Verge
) states, "Enjoy more data. Starting with your October 2019 bill, you'll get an additional 15GB of data on your Mobile Share plan." But AT&T then puts a price on this act of largesse. "This bonus data comes with a $10 price increase," the support page notes. The new pricing starts with the October 2019 bill which drops this month.
The bottom line (besides the one that AT&T is fattening) is that customers on one of these plans can pay $10 more per month and get 15GB of additional data, switch to an AT&T unlimited plan, or just switch to another carrier. But many subscribers on a tiered data plan are not huge consumers of data and some might not feel like shopping around for a new wireless operator. And while many of these grandfathered subscribers could save money with an unlimited plan, some of them might not even know what their options are; most are older and not mobile-savvy. The notice that AT&T sent affected customers doesn't make it appear that those subscribers have any choices.
Moving subscribers to a new plan without asking if they want to do so and charging $10 a month more for a "bonus" seems unseemly especially after
the FTC earlier this week approved a $60 million settlement
between the regulatory agency and AT&T; the carrier was accused of throttling the data speeds of unlimited customers who were not told that they had a monthly data cap that when exceeded, allowed AT&T to slow their data speeds by as much as 95%.
The new AT&T Mobile Share plans are as follows:
Old name of data plan

Monthly price prior to October 2019 bill

Amount of data each month

New name of plan

Monthly price

Amount of data

Mobile Share Value plan 30GB

$130
30GB
Mobile Share Value
45GB

$140
45GB
Mobile Share Value plan 40GB

$150
40GB
Mobile Share Value
55GB

$160
55GB
Mobile Share Value plan
60GB

$225
60GB
Mobile Share Value
75GB

$235
75GB
Mobile Share Value
20GB with Rollover Data

$100
20GB
Mobile Share Value
35GB with Rollover Data

$110
35GBM
Mobile Share Value
30GB with Rollover Data

$130
30GB
Mobile Share Value
45GB with Rollover Data

$140
45GB
On the other hand, AT&T's lowest priced unlimited plan starts at $65 per month for one line (with AutoPay and paperless billing), but ironically it allows the carrier to throttle data speeds whenever the network is busy. For $75 per month for one line (with AutoPay and paperless billing), an AT&T customer can receive unlimited talk, text and data. Once more than 50GB of data is used in a month, the subscriber's data speed can be throttled.