AT&T TV Now streaming service gets another price hike, this time by $15
5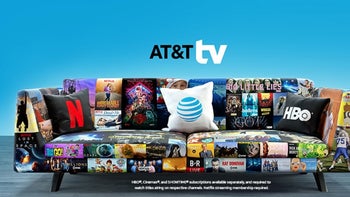 AT&T customers have already been hit with a price hike for the carrier's streaming service
early this year
. AT&T TV Now, previously known as DirecTV Now, prices increased by $10 at the beginning of the year, but it looks like the carrier won't stop here.
In an attempt to bring all its streaming services under the same umbrella,
AT&T rebranded DirecTV Now to AT&T TV Now
over the summer. Today, we've learned that AT&T plans to raise prices on the newly rebranded service starting next month.
Bloomberg
reports AT&T customers have started to receive emails that notifies them about the price increase and lets them decide whether they want to pay more or cancel their subscription. If you're an AT&T TV Now subscriber or plan to become one, here is how the price changes will affect you.
First off, the AT&T TV Now Plus package will cost $65 per month, $15 more than the current price. The AT&T TV Now Max option will be available for $80 per month, so you'll have to pay an additional $10 due to the price hike.
The cheaper service offers access to over 45 channels, while the more expensive includes more than 60 channels and additional sports coverage. The price changes will roll out November 19, the report mentions.