AT&T's version of the Samsung Galaxy S II revealed on Samsung's Facebook page
39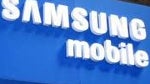 What a
strange
week it has been for all of those Stateside smartphone fanatics, eagerly awaiting news on when the great
beast
-the Samsung Galaxy S II-will be launched in the U.S. Why, just the other day, a
Verizon spokeswomen emailed great news to ComputerWorld
that the Samsung Function (Big Red's CDMA version of the Galaxy S II) would be released next month. But before anyone could find a corkscrew to open the champagne, the spokeswomen
recanted
and said it was a mistake. She was talking about the Samsung Galaxy Tab 10.1.
While it won't make Verizon customers any happier, for some strange reason, the AT&T version of the Samsung Galaxy S II, the most
eagerly
awaited smartphone since, well, the Apple iPhone 3G, is pictured on Samsung Mobile's Singapore Facebook page. The AT&T Attain, with the carrier's branding clearly visible, is seen
nestled
into a desktop dock as if it were a common everyday sight. The pictures reveal both HDMI and 3.5mm audio jacks.
Not a word was said about the device on the site, and to be honest, it looks like the photographs were designed to show off the
accessories
to the phone. In fact, the caption for the picture doesn't even mention the AT&T Attain and merely says, "Samsung GALAXY S II Desktop Dock
ECR-D1A2BEGSTD RRP: $68".
Seeing is believing and it where there is smoke , there is fire. Two great sayings that apply in both the faulty Verizon email and this picture of the Attain. It would appear that the U.S. version of the Samsung Galaxy S II is very
close
to coming over Stateside. After all, there really is no way that AT&T or Samsung can claim that this is a misunderstanding.
**UPDATE**
For those of you thinking that the picture is that of the Samsung Infuse 4G, the power button is a bit different than the one on the 4.5 inch device which can be seen when you look at the second picture below
source:
SamsungMobileSingaporeFacebook
via
AndroidandMe