AT&T version of Samsung GALAXY Note hacked to work on T-Mobile's 4G pipeline
5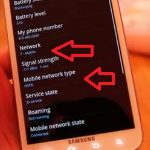 If you have been watching those
Samsung GALAXY Note ads on television
, or know someone with the "phablet," you might ask why
others get all of the fun
. If the problem is that you're an AT&T customer and don't have an upgrade at this time, and you don't want to pay the retail price, well there is not much anyone can do for you outside of giving you the money you need to buy the device. On the other hand, if the problem is merely that you are a T-Mobile customer, there is some hope for you.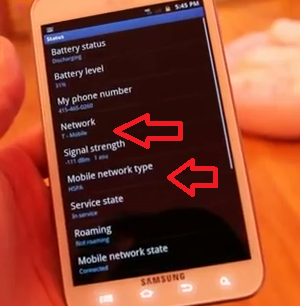 Thanks to those Mensa members at XDA developers, there is a hack that will
allow you to use the AT&T version of the Samsung GALAXY Note (i717) on the 4G network
belonging to the fourth largest carrier in the nation. There are two different ways to accomplish the task and both require that
5.3
inch "phablet" be rooted and unlocked. The easier method requires you to download the modem profile you want and flash it through the ClockWork Mod app. Users should be running the latest Saurom Projekt Team ROM, and once the hack is completed, you will need a data plan with T-Mobile.
Obviously, we should pass along some warnings. Ever watch Ignatz the mouse throw a brick at Krazy Kat in the cartoon from the old days? That brick could very well be your Samsung GALAXY Note if something goes wrong. You know that warranty you think you have? If you go ahead with this, your warranty is worth as much as that product for the bathroom that those bears advertise on television. And according to the person who documented the hack and tested it, signal strength is weaker than what you would find on the Samsung Galaxy S II as it
is a struggle to hold 2 bars,
although it is possible that the signal indicator was off. Download speeds on 4G
are about 5Mbps
with upload speeds of about 1Mbps although in some locations the speeds were higher. So if you are going to attempt this hack, you do so at your own risk.If screen size doesn't matter to you, there is a good chance that the hack isn't really worth the effort.
source:
RootGalaxyNote.com
,
XDAdevelopersForum
via
Electronista