AT&T to start selling International Day Pass for traveling subscribers
4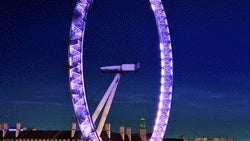 This Friday, AT&T will start offering a $10 International Day Pass to subscribers traveling abroad. The idea is to keep using your regular domestic plan without being charged per minute, message, or megabyte. AT&T's solution is logging in myAT&T and spending $10 to get unilimited talk and text and use your regular data plan over the next 24 hours, thus only paying for the days you need this flexibility.
The plan covers over 100 countries within Europe, Asia, the Caribbean, and all of Central and South America. It takes advantage of AT&T's affiliate networks in each country.
To prevent abuse of the feature, AT&T will remove your IDP if international voice, text, or data usage exceeds 50% of your total usage for two month straight. Thus, the service is designed for short term visits, such as vacations and business trips, rather than extended stays. Also, passes are sold on a per-device basis, which means it could get expensive to connect family members on a shared plan.
ALSO READ