AT&T to sell and lease cell towers for $4.85 billion
4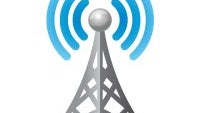 A published report on Monday says that AT&T has entered into an agreement to lease a number of cell towers to Crown Castle International, and sell some outright, for a total of $4.85 billion. Last month, AT&T said that it was considering the sale of all or some of its cell towers. The deal with Crown Castle is expected to close by the end of the year. Under the terms of the deal, AT&T will lease 9100 towers while selling 600.
While Crown Castle won the bidding, it had some late competition when American Tower showed interest in the portfolio. Tower operators have been in consolidation mode and those companies that focus on the business have been willing to pay sellers well enough to get them to make these deals. The transaction with AT&T allows Crown Castle to lease and operate the towers for an average lease term of 28 years. After the term expires, the towers can be purchased for $4.2 billion. Meanwhile, AT&T has the right to sublease space on the towers for 10 years which can be expanded to as long as 50 years with a series of option renewals.
AT&T can use the cash to help with
its purchase of pre-paid carrier Leap Wireless
, owner of Cricket, for $1.2 billion and the assumption of $2.4 billion in debt. Meanwhile, we've recently seen an increase in deals involving cell towers. In September, American Tower agreed to buy MIP Tower Holdings LLC for about $3.3 billion in cash. Last year,
T-Mobile sold the rights to 7,180 towers to Crown Castle for $2.4 billion
.
source:
WSJ