AT&T to offer cracked screen repair option if you have phone insurance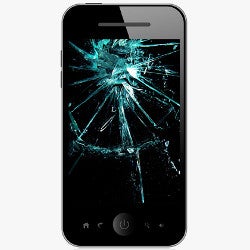 Major carrier AT&T has just announced that beginning November 15, it will provide customers with a new repair option, which will allow them to repair their cracked screens instead of replacing their devices.
However, that won't come for free, AT&T announced. In order to take advantage of this offer customers will have to pay $89 (deductible applies). Obviously, not all smartphones are supported, so AT&T has provided us with a full list of phones included in the offer, as well as the locations where customers can repair their screens.
Well, the list of eligible phones consists of five Apple smartphones and just three Samsung handsets:
iPhone 6
,
iPhone 6 Plus
,
iPhone 6S
,
iPhone 6S Plus
,
iPhone SE
, Samsung
Galaxy Note 4
, Samsung Galaxy S5 and Samsung Galaxy S6. Also, AT&T mentions that "some colors of eligible devices are not covered."
The list of locations is split in two since the first ones will become available on November 15, while the second wave will be part of the program starting two weeks later on December 1.
So, how is this going to work? It's pretty simple actually. As long as you are part of the Mobile Insurance, Mobile Protection Pack, Mobile Protection Pack for Business and Multi-Device Protection Pack programs, you will be eligible for the cracked screen repair offer as well.
The new offer will give you the option to get your screen repaired as soon as the same day. According to AT&T, customers "
can file a claim in the morning and, if approved, schedule an Asurion-certified technician to repair their cracked screen as soon as the same afternoon, subject to appointment availability
."