AT&T to launch LTE in NYC by late June, and LA by late July
22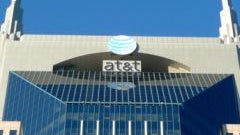 According to previous reports,
AT&T
was planning to launch their LTE service in the second half of 2011. Now, a trusted source tells
IntoMobile
that
New York City will get their LTE switch flipped on June 30. And Los Angeles will receive LTE on July 24
.
Of course we should take these unofficial dates with a grain of salt. There's always the possibility that, if these are the official dates, they could easily be delayed.
While this is great news for early adopters in those markets, we don't know what the rest of their launch timetable will look like. And 4G devices will slowly trickle to market. Much like with Verizon's LTE, our first tastes will come in the form of USB modems and mobile hotspots.
If the T-Mobile/AT&T merger is approved, then the resulting AT&T giant will be the carrier to watch in 2012. Even without exclusivity on the iPhone or iPad, their
LTE service
and likely swath of new devices will make them very exciting indeed...And that's exactly why regulators (and Sprint) are concerned.
source:
IntoMobile