AT&T to increase capacity by using 3G on the 850MHz spectrum?
6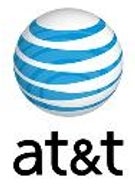 AT&T plans on increasing 3G capacity in the U.S. by turning to the 850Mz spectrum for additional 3G use. With the huge success of the iPhone, the carrier has been having trouble with the 1900MHz band where calls are getting dropped in busy cities because of too much use at one time on one spectrum. As a result, in New York, San Francisco and Los Angeles, AT&T is upgrading their network with the use of 3G over the 850MHz band.
Across the U.S., the carrier owns big blocks of the 850MHz spectrum which was once used for TDMA service. AT&T has been modernizing the equipment to allow for 3G transmission on the pipes. A spokesman for the company, Mark Siegel, says, "The 850, when it's turned on in individual markets, people notice a big difference," New York and San Francisco are two weak spots for AT&T where the increase in 3G capacity is expected to make for a major improvement in service.
Another change AT&T is making is to add 2100 cell sites to help handle requests to the carrier's network from all of the iPhone's in service. This is all separate from the network doubling its HSDPA download speed to 7.2Mbps, as we've
reported
. A test of the speedier network is taking place in Chicago, but is not yet open to public use.
source:
GEARlog