AT&T doubles the speed of its HSPA network?
This article contains unofficial information.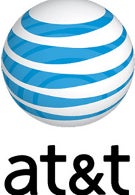 AT&T is hard at work, doubling the capacity of its 3G HSPA pipes. A report on the Telephony Online web site says that Ma Bell is taking its network from the current 3.6Mbps up to 7.2Mbps. And while the next step would be another doubling of the speed to 14.4Mbps, the carrier plans to build up an HSPA+ enhanced network with peak capacity of over 21Mbps says Scot McElroy, AT&T's VP of technology implementation. For comparison, back in 2005 when the company was still known as Cingular, its first 3G network was running at 1.8Mbps until it doubled to its current throughput in 2008. The improvements are being carried out by deploying new base station software. While the company expects to keep updating its 3G pipes for some time, McElroy says that vendors are now being selected that are to start work on the 4G LTE network soon, with test runs scheduled for 2010 and commercial launch next year. As far as devices are concerned, the carrier is currently in the process of certifying ones for the broader bandwith.
source:
Telephony Online
via
PhoneScoop