AT&T to block stolen mobile phones from its network using list of purloined models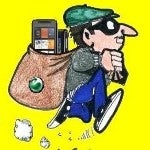 Starting this week, AT&T will begin a program designed to
keep stolen handsets off its wireless network
by making a list of purloined units. A list of these units should make stolen phones harder to sell on the black market. At first, the list would keep stolen models from being reactivated on AT&T's own network. Later in the year, the carrier hopes to share the information with other mobile operators.
"As announced in April, AT&T is creating a stolen phone database to prevent devices reported stolen from accessing wireless networks. We will install this availability for AT&T phones on our network and are working toward a cross-carrier solution later this year."-Mark Siegel, AT&T spokesman
With
one out of three robberies related to a cell phone theft
in 2011, the FCC in April started working with police and mobile carriers to create a national database of stolen handsets. This is something that the nation's largest mobile carrier, Verizon, has done for years on its own and according to Verizon spokeswoman Brenda Raney, Big Red will be also joining the national database later this year. Earlier this year, we told you that in New York City alone,
robberies related to the Apple iPhone or Apple iPad were up 44% year-over-year
.
Independent telecommunications analyst Chetan Sharma said that as handsets become more like small computers, more and more they contain sensitive financial, governmental or corporate information that thieves could gain access to. He says that a nationwide database of stolen phones is a good way to
enhance national security
.
source:
NewYorkTimes
via
MobileBurn