AT&T suing to prevent customers from blocking T-Moble deal through arbitration
42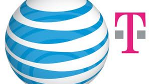 A law firm named Bursor & Fisher has put together 1,000 AT&T customers
willing to sue the carrier in an attempt to block the deal with T-Mobile
. Eight arbitration cases have been filed in various states on behalf of those AT&T clients. In each of the cases, AT&T has responded by filing a opposing federal action. The carrier says that the arbitration clause in the contract that it has its customer sign, prevents customers from bringing such legal action. The clause, recently upheld by the Supreme Court, says that individual claims can be solved with individual relief. AT&T adds that an
arbitrator has no legal power to block the merger or affect in any manner
.
AT&T says that what Bursor & Fisher is attempting, to
wrap individual claims in a class-action wrapper
, is specifically prevented in its arbitration agreement. As a result, the carrier says the claims are "
without merit
". It's just another sideshow in this three-ring circus, but we have yet to hear from the dual Ringmasters, otherwise known as the FCC and Department of Justice, as their individual opinions will determine whether or not the show will go on.
source:
AllThingsD