AT&T's live mobile 5G service sets another new U.S. record for speed
5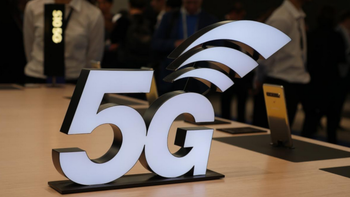 For a second, put aside your feelings about how AT&T misleads consumers with its 5G Evolution service, which is essentially an LTE-Advanced network. The nation's second largest carrier is setting records in the U.S. with its real mobile 5G service, now available in 19 markets. Last month, the carrier
became the first in the U.S. to hit a peak download speed of 1Gbps
over a mobile 5G network, and last week
AT&T reported
a new record download peak faster than 2Gbps (equivalent to 2000 megabits per second). That is 66 times faster than our current Verizon 4G LTE signal and 22 times faster than the speed provided by our Comcast Wi-Fi signal.
According to AT&T, at a sustained speed of 2Gbps, a two-hour HD movie would download in just 10 seconds. The carrier says that the record-breaking (in the states) 5G data speed was achieved over its real live 5G network in Atlanta. Currently, AT&T's next-generation network can only be accessed with the use of the Netgear Nighthawk 5G mobile hotspot. Later this year, it will offer both the
Samsung Galaxy S10 5G
and a second Samsung phone that will support both 5G mmWave and sub-6GHz spectrum. That handset could be one of the 5G enabled
Galaxy Note 10
models that the manufacturer is rumored to release in the second half of 2019.
Besides downloading movies in the blink of an eye, 5G dataspeeds will bring a whole slew of new businesses and services to the world. Just like 4G LTE service was needed to create the ridesharing industry that now supports two multi-billion dollar companies (Uber and Lyft), 5G will allow many new firms to be created and succeed. We also could see self-driving cars populate the roads.
"Pushing limits is exactly what a 5G world is all about. Today, another mobile 5G speed milestone was achieved when we hit peak speeds surpassing 2 gigabits per second on our live, commercial 5G network in Atlanta using the NETGEAR Nighthawk 5G Mobile Hotspot. We're the first carrier in the U.S. to reach this speed, and just like last month's record-smashing through the 1 gigabit mark, this also was outside the lab in the real world."-Gordon Mansfield, VP Converged Access and Device, AT&T Technology
Besides AT&T, Verizon also offers 5G mobile service in the U.S., although it is limited to Chicago and Minneapolis at the moment (another 20 markets will soon join the two cities). Verizon customers can receive 5G speeds on the
Moto Z3
handset with the 5G Moto Mod accessory attached. Big Red subscribers can also pre-order the Samsung
Galaxy S10 5G
, which will launch on May 16th.