AT&T's real mobile 5G network is the first to hit this milestone in the U.S.
3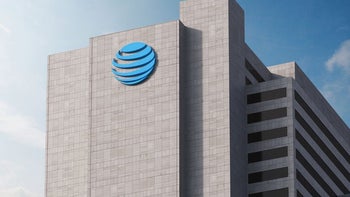 AT&T's real 5G service (not 5G Evolution) is currently available in 12 markets via invitation and requires the use of a Netgear Nighthawk 5G mobile hotspot. At first,
data speeds were only slightly higher
than those achieved by the carrier's faux 5G network. But adjustments have been made, and yesterday
AT&T announced
that it has become the first U.S. carrier ever to achieve 5G mobile speeds greater than 1Gbps. The nation's second largest wireless provider says that at that speed, a two-hour HD movie can be downloaded in 20 seconds.
Back in December, AT&T's 5G service had a download speed of 194.88Mbps, which is about one fifth as fast as the 1Gbps speed that the service recently was clocked at. At that time, the carrier's 5G Evolution service, which is actually enhanced 4G LTE, had a download speed of 187.44Mbps. But an upgrade to its 5G network allowed AT&T to use four-carrier aggregation of 100MHz carriers to increase the data capacity of its network, thus allowing it to reach faster speeds.
"Today, we were the first carrier in the U.S. to reach mobile 5G speeds surpassing 1 gigabit per second. We reached this milestone on our live 5G network in multiple cities using a commercial device, the NETGEAR Nighthawk 5G Mobile Hotspot...this is all part of our plan. We will continue to test and roll out the latest 5G technologies to our customers and they will continue to be the first to experience the latest and greatest versions of 5G."-Igal Elbaz, SVP Wireless Technology, AT&T
All four major U.S. carriers will be rolling out 5G mobile service over the course of the year. As the newest generation of wireless connectivity takes hold, new businesses, services and capabilities are expected to spring up, all taking advantage of the faster data speeds available.