AT&T says it will not launch an LTE handset until late this year
22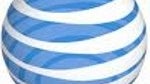 It probably will come as no surprise, but it now has been confirmed by Pete Ritcher, AT&T's senior vice president for mobility and consumer markets, that the carrier
will not launch an LTE enabled device until the end of 2011
. Richter, speaking at the Oppenheimer Technology and Communications Conference on Wednesday, said AT&T is still on track to have its LTE pipeline up in 15 markets covering 70 million potential customers by the end of the year. At first, even before offering an LTE smartphone, the company will offer LTE data cards. As Richter said, the company won't wait to hit 50 million potential subscribers before flicking the switch on its LTE network to "on".
As we
reported
in May, Atlanta, Chicago, Dallas, Houston and San Antonio are expected to be the first five markets to have AT&T's LTE service available according to John Stankey, the president of AT&T's business solutions unit. His co-worker Richter brought up the point that
AT&T is the only carrier with both an LTE and HSPA+ network
which means that in areas where LTE flavored 4G will not be available, AT&T customers will be able to "fall back" on 4G speeds using HSPA+. Verizon customers, on the other hand, fall back to 3G speeds on Big Red's Ev-Do network when a LTE signal is not found.
Speaking of Verizon, the carrier offers
LTE service in 102 markets at this time
. By year's end, that number is expected to have risen to 175 markets covering 185 million potential customers. Verizon has three LTE enabled smartphones available and sold 1.2 million of these phones in Q2 of this year, up from 500,000 sold in the first quarter. As
we told you
, Verizon's network is expected to be incompatible with AT&T's LTE pipelines.
Richter made a couple of interesting points. One is that by increasing the speed of its HSPA+ service, the carrier
feels no need to rush out LTE
products. Doing this will allow AT&T to wait for the hardware to mature before launching LTE service. The other comment had to do with 3G service which Richter feels will improve as more subscribers gravitate to LTE, allowing 3G pipelines to be less congested.
source:
FierceWireless