Verizon and AT&T LTE likely to be incompatible
22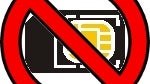 Bad news for anyone hoping that the expansion of LTE in America would mean we would finally have more freedom to switch carriers. A new report is saying that it is likely that devices for the Verizon LTE network will be incompatible with the AT&T LTE network because the frequency bands for each network will be different.
Most GSM networks run on the same frequencies, meaning you can simply swap your SIM card in an unlocked device while traveling and be able to have service wherever you go. There are some differences, like the frequency difference between T-Mobile and AT&T, which means devices for either network will be able to use the other's EDGE network, but not the faster 3G network. Similarly, it looks like LTE could be the great divider, not unifier, unless all phones come with radios compatible with the entire spectrum, which isn't very likely given carrier history in the USA.
Reportedly, both AT&T and Verizon will run their LTE network in the 700 MHz band, but Verizon will use spectrum between 746 and 787 MHz, while AT&T will use 704-746 MHz. MetroPCS, AT&T, Verizon, and Cricket all own LTE spectrum in the 1700 MHz range, and Light Squared owns spectrum around 1500 MHz. Unfortunately, if carriers want their devices built to be incompatible with other networks, that's what will happen.