AT&T's LTE service to debut in just 5 cities this summer
9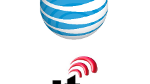 There is a race between the nation's largest carrier and the former leader to blanket the country with 4G
LTE
service. So far, though, instead of a race it looks like a walk-a cakewalk for the country's second largest mobile provider, Verizon.
Last December, Big Red started LTE service in 38 locations, covering 110 million people. By the end of 2013, the carrier hopes to have completed the task of offering LTE service in all of its current markets. Today, AT&T announced that sometime this summer, it will provide LTE to its customers in Houston, Dallas, Chicago, Atlanta and San Antonio, covering 70 million Americans. Before Verizon fans start fist pumping and talking smack against its rival, as we
reported
, recent speed tests show that AT&T's LTE service is
faster
than Verizon's LTE offering. However, that test was done by AT&T technicians so this type of analysis will require a more non biased observer.
AT&T also announced that it would have 20 4G enabled devices in its lineup by the end of the year. However, not all of these will be phones and some will run on the older HSPA+ technology instead of LTE. That brings us to another sore point among Verizon and AT&T followers. While Verizon currently offers LTE in some markets, AT&T has been calling it's HSPA+ network 4G (as has T-Mobile). That network provides speeds in-between 3g and 4g-say 3.5g. But with this "stop-gap" 4G network in place, AT&T already markets itself as having a 4G network and does not have the same
pressing need
to quickly build out its LTE network as Verizon does.
source:
VentureBeat
Recommended Stories