AT&T raises the activation and upgrade fee on 2-year contracts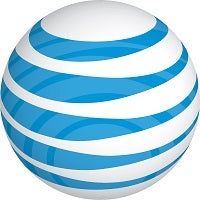 Customers of AT&T that choose a two-year service agreement will be charged a little more for the options. The second largest carrier in the US has upped the activation fee from $36 to an even $40. The fee increase applies to subsidized upgrades which would renew a two-year agreement as well.
While the move is attributed to offset the "administrative and other costs" that are part of activating (or upgrading) a device, it is probably more about making AT&T's Next program more attractive to customers.
Customers that activate or upgrade a line using AT&T Next are not charged the activation/upgrade fee, and because they are financing the cost of the phone and not technically signing a service agreement. This feature was developed in response to T-Mobile's JUMP! Program which was Team Magenta's industry changing model to entice people to buy more phones, more often.
Speaking of T-Mobile, the company's outspoken CEO John Legere had some feedback to offer in the wake of AT&T's announcement. "What happened to copying us?" Of course, when you consider that T-Mobile no longer offers its customers a two-year service agreement option with subsidized device pricing, one could make the argument that at least AT&T (and Verizon, whose fee is still $35, and Sprint who charges $36, for now) makes the option available.
source:
FierceWireless